SnapFulfil gives Vax a tidy profit in D2C sector
Global floorcare market leader Vax is enjoying huge growth in its 'direct to consumer' e-commerce channel, because of very low overheads and bigger margins.

Central to this neat and clean expansion over the last few years is the company's best-of-breed SnapFulfil warehouse management system (WMS).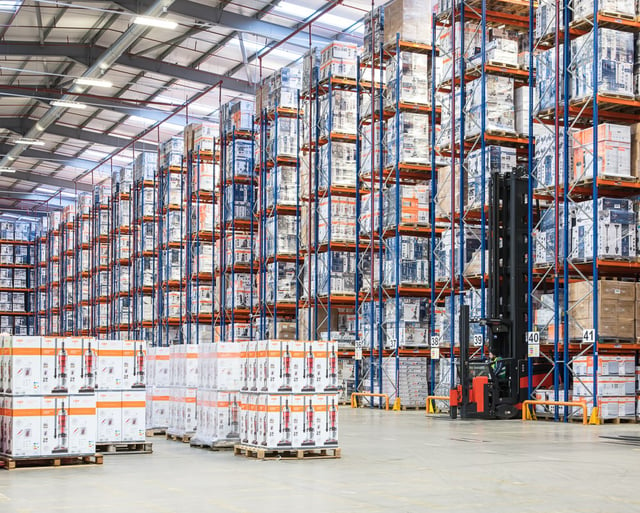 SnapFulfil was originally brought in to handle the inventory side of Vax's B2B business, whereby large pallets had to be shipped into the distribution centers of retailers, such as Argos and Currys, for them to send onto their fulfillment centers.

However, lately, the more fluid D2C division has marked a step-change from packing pallets to picking items. This has led to Vax increasing its item picking areas and introducing pick face packing, whereby operatives pick from ground level at a fast rate, ensuring high success rates for forecasted replenishment.

At the heart of this fulfillment success is SnapFulfil's cloud-based WMS solution, as explained by Suki Lotay, European business systems lead at Vax: "The SnapFulfil system makes sure the pick is in place and the first time pick is successful, as for us it's all about a quick pick, pack and dispatch.

"Because a good customer experience from start to finish is vital, we've evolved too and started to offer things like free next day delivery, timed delivery and have opened the gates for nominated delivery. If a customer does come to the site for vacuum cleaners and accessories, we ensure they get the full story from start to end – when it's been picked, dispatched and signed for."

The introduction of pick waves, managed by the SnapFulfil system, has also helped the company to reduce warehouse labor. Plus, by using the WMS' cross docking functionality, Vax can identify when a product is to go directly to the pick face for an order, rather than being put away.

Lotay added: "Cross docking, replenishment and pick facing are some of the tools we use to ensure we are always meeting the customer's service level agreement, for example, if it's next day delivery. Customers expect the delivery to be clean, efficient and trouble-free. That's where the power of the SnapFulfil WMS comes into play and illustrates why we need best-in-class systems to consistently deliver that for us."

SnapFulfil CEO Tony Dobson said: "Taking a warehouse or distribution center from B2B to D2C requires operations-supporting software applications to innovate and improve – and offer value, flexibility and responsive support options. More nimble, configuration-based applications, such as SnapFulfil, facilitate change management by allowing the flow of data and order of operations within the application to be changed – empowering management to easily store, organize, deliver, and track the accomplishment of work throughout a facility on a consistent basis."
Share this Article!