SnapFulfil ends warehousing nightmares for Dream Products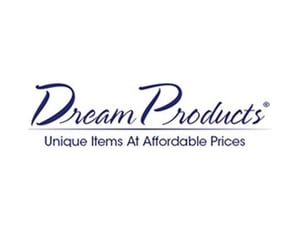 Catalog and online retailer, Dream Products, has selected the SnapFulfil cloud warehouse management system to help streamline its warehousing and fulfillment operations.
Headquartered in the Los Angeles area, Dream Products started out 15 years ago as a mail-order catalog and e-commerce retailer selling a wide range of unique products from housewares and garden products to apparel and lingerie. In recent years Dream Products has seen rapid growth in its e-commerce business where fulfillment speed and accuracy are key.
This has placed Dream Products' own systems and operations under an increasing amount of pressure, leading to problems with stock and fulfillment errors, especially during the peak winter season. As a result, they needed a best-of-breed warehouse management system to replace manual, paper-driven processes and drive greater accuracy and efficiency in the warehouse.
Following a review of the WMS market, Dream Products identified that the SnapFulfil cloud WMS was the best fit for its requirements.
Dream Products' EVP, Rodney Sohngen, says: "SnapFulfil's business model really sealed it for us – having the software, hardware, implementation, training and ongoing support wrapped up in a single monthly subscription with nothing to pay until we go live was a no brainer. We needed an immediate ROI to justify the project and, with SnapFulfil, the day we start paying is the day we start saving. We can't wait to get started!
"The efficiencies we're expecting will also allow us to bring our bulk product back into our main DC from two other locations, reducing our warehousing footprint and costs."
Although SnapFulfil's unique business model includes a minimum 12 month contract, Dream Products' confidence in the system is reflected in a three year deal.
Share this Article!