Small is beautiful - tackling the challenge of fast fulfilment
I recently had an interesting conversation with a senior manager of a major high street retailer. We were discussing online order fulfilment and the frustration of trying to keep up with the insatiable appetite for fast delivery.
Following the recent demise of several well-known high street names - more often than not sacrificed at the altar of e-commerce - the conversation inevitably turned to brand loyalty.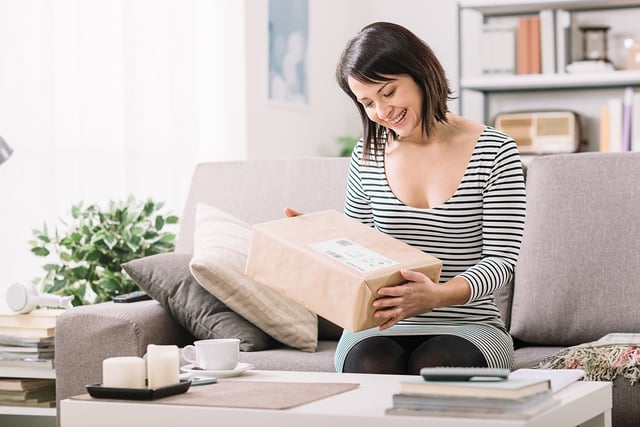 Undoubtedly, names such as John Lewis and Marks & Spencer can attribute a certain amount of their longevity to the relationship they have built with their customers. Both high street bastions are synonymous with trust, reliability and service. But is brand loyalty a thing of the past?
In my experience, it depends on who you talk to. Many of my peers will always seek out a trusted brand name, having fallen foul of internet retailers with low prices and levels of customer service to match. They would rather 'play it safe' even if this sometimes means paying a little more or waiting a little longer.
Everyone I know under the age of 30, however, is far more cavalier in their approach. They will seek out the fastest and cheapest delivery, wherever that may be. This is backed up by research from delivery service, Whistl, which showed the younger generation to be more impatient, with under 35s prioritising quick delivery, while 45 to 54-year-olds being more willing to wait.
And so while brand loyalty is still an important factor for a considerable number of consumers, its purchasing influence is being increasingly challenged by the plucky young upstart that is fast fulfilment.
The difficulty for retailers is that in order to compete on the fulfilment front they need to completely overhaul their warehousing operation. Most are now moving away from their traditional model of large-scale warehousing towards smaller regional fulfilment centres and are finding it extremely difficult to make the transition.
One of the main sticking points is that warehouse management systems (WMSs), designed to cater for huge warehouses and distribution centres, are just not fit for purpose when it comes to regional fulfilment hubs. They are time consuming and expensive to install and equally as challenging to re-programme. Warehouse managers are discovering that trying to make a traditional WMS fit a small "Tier 2" warehouse is like performing brain surgery with a pick axe.
This is where cloud-based warehouse systems come to the fore. They are quick and cost effective to implement, flexible enough to cope with warehouses large and small and extremely adaptable. In short, this new breed of WMS is the future of warehouse management.
Retailers are waking up to the fact that when it comes to customer fulfilment, small is beautiful and the future is written in the cloud.
Share this Article!