Sick of software houses? Work with a WMS specialist
Have you ever invested in a WMS platform only to have your specialist WMS partner acquired by a large software house? It's an unfortunate scenario that can leave a sour taste in your mouth and your warehouse in bad shape.
Following acquisitions, long-time WMS users can see investment in their system curtailed as the new owners of their WMS provider look for savings from their acquisition. They may also begin to notice a drop-off in the amount of TLC they receive, as they go from being a big fish in a small pond to a tiddler in the new owners' wider pool of customers.
In some cases, loyal WMS users can also become cash cows to large software houses, who may see their existing WMS customers as sitting targets for the sale of other software products and solutions, whether or not these are a fit.
If you're currently in this situation, there's no time like the present to explore better options – like working with a true WMS specialist.
Defining Speciality
In a recent survey commissioned by Snapfulfil, 84 percent of UK retailers stated they have never worked with a specialist WMS. It's safe to say, these organisations are missing out.
Warehouse management system vendors that consider themselves specialists are typically comprised of warehouse systems experts who are laser focused on bringing best practices to their customers' warehouse and fulfilment operations. As these warehouse software providers stand alone, rather than serving as an add-on to a larger supply chain or enterprise resource planning software suite, their people can pay closer attention to your needs. These experts also don't feel pressured to constantly cross-sell you.
Modern Materials Handling subscribers recently said the top reasons they purchase WMS software is because:
They need to upgrade existing packaging systems
They would like to gain access to real-time controls in the warehouse
They need to better manage warehouse labour and deploy inventory
Those personally involved in using, evaluating and purchasing software for their company's warehouse operations are focused on making the warehouse as efficient as possible. And to do that, they need a focused WMS provider.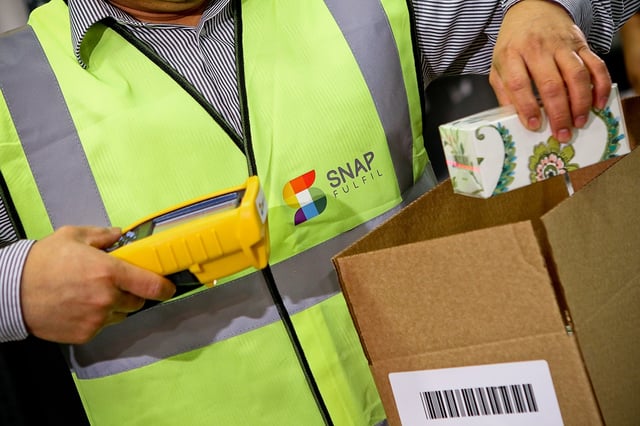 What Makes a WMS Specialist Better than the Rest?
A specialist WMS provider will have the breadth and depth of experience gained from many years and hundreds of warehouse operations, which allows the deployment of industry best practices and scalable operational processes into each new implementation, while also accommodating the individual needs of each client, their warehouse environment and their own customer demands.
Beyond the functionality, the teams behind the best warehouse management software tend to offer first-class implementation and ongoing customer service to their users. The best part: there is no additional charge for the high-level service they deliver.
At the same time, your WMS vendor should also have expertise in the systems that manage other areas of your business and the ability to easily integrate with other business software as needed.
Pick the Swiss Army Knife of WMS, Not a Jack-of-All Trades for the Organisation
Ultimately, warehouse management system implementation is a significant time and resource investment and, with the right partner, a strategic, long term driver of growth and value. The last thing you need is lacklustre results due to your specialist partner getting gobbled up by a jack of all trades. To make a true impact in your warehouse operations, you need a true WMS specialist on the team.
Share this Article!