Saving space and time a major initiative for warehouse operators in 2016
As the calendar year passes the halfway point, retailers and warehouse operations are already beginning to ramp up for the fourth quarter, always the busiest time of the year for the industry. With e-commerce sales poised to add to regular and sizeable gains that have been seen in recent years, supply chains will need to ensure they are as lean and nimble as possible in the run-up to the holiday season.
Increased demand for prompt shipping isn't the only challenge warehouses are facing, though. To see improvement in every aspect of the business, from basic inventory to profit margins, implementing the right software for warehouse management will allow leaders to execute every one of these goals in a timely, cost-efficient manner.
One of the most pressing factors impacting how retail warehouses operate this year has been a growing concern for some time. With the demands of e-commerce drastically changing the warehouse management playbook, supply chain executives have some tough calls to make.
Warehouse rents on the rise
Saving space - or even finding the right space to begin with - may be the primary concern. According to a report from real estate brokerage CBRE Inc., rents for prime warehouse space in the U.S. increased almost 10 percent in 2015 compared to the previous year. While warehouse leases are getting more expensive around the world, CBRE found the global average to be just 2.8 percent higher in 2015.
"There are huge premiums being placed right now on being close to the consumer—speed of service, speed of delivery is a critical component of why people choose to buy from one retailer over another," CBRE's David Egan said, according to The Wall Street Journal. "To get the goods to consumers fast, you have to get close to them."
While being as close as possible to as many possible customers as is reasonable may be a good start, this is but the first step toward fast and accurate delivery of goods. When retailers are able to maximize their efficiency with the use of a dynamic and flexible cloud WMS, they can ensure items are being picked quickly and correctly. And with the enhanced visibility offered by cloud systems, managers can always keep an eye on inventory levels and order volumes in real time.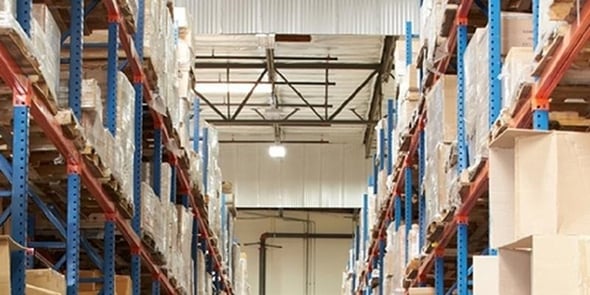 The cost of warehouse space continues to rise globally.
In the quest to gain an edge wherever they can, some warehouse operators are choosing to pair up. A recent survey from consultancy Cushman and Wakefield found that multitenant distribution warehouses have seen impressive demand figures recently. In fact, warehouses being leased by more than one business at a time are thought to be the best-performing category in all of commercial real estate.
Even though multitenant warehouse space may be a better bargain for retailers, even these properties are being snapped up and leased for higher rents. Cushman and Wakefield estimated that this class of properties saw average rents grow 6.5 percent in 2015. The majority of this demand is coming from the shopping fulfillment segment, rather than the bulk distribution that used to dominate warehouse operations. The firm also found that more stringent delivery schedules were a major driver of interest in multitenant warehousing.
These studies prove that competition will be fierce in the supply industry as we head into the frantic holiday season. At the same time, it's important that logistics professionals not sacrifice speed for quality when choosing a new WMS. With a best-of-breed cloud WMS running the show, retailers will get things up and running with plenty of time to get in great shape for the fourth quarter.
Share this Article!