Returns provide additional challenge to e-retailers
Online shopping is often hailed for its convenience, but simply because shoppers want to buy their products online, that doesn't mean that all e-commerce companies are prepared to meet their service demands.
According to research from UPS on online shopping trends, a majority of consumers place a large amount of value on the ability to return an item without any additional shipping charges. But meeting these demands is difficult for businesses that don't have a complete grasp of their warehouse and fulfillment operations. Fortunately, by leveraging the right strategies, what may be seen as a loss could be an opportunity gain an advantage over the competition.
"Returns could represent an opportunity or a pain point for warehouses."
Returns are a major source of problems for the supply chain of any business, whether they are from a customer or back to a supplier and, without an effective process for managing them, can add up to major losses. The root causes behind returns can also be difficult to pin down, while actually fulfilling them at little or no cost to the consumer proves expensive and time-consuming. When businesses don't understand the reasons and implications behind returns, it could impact their bottom line.
Overall, returns present a headache for nearly every aspect of a business, which means that understanding how to make the process efficient and affordable could create an opportunity for growth. Updating their warehouse management system to the latest best-of-breed solution is the first step toward achieving a logistics environment that can handle a large volume of returns.
Changing demands
A survey from Gartner looked into what companies of all stripes are doing to cope with return fulfillment and simultaneously gain an advantage over their competitors. In the course of their research, Gartner concluded that ultimately, "consumers rule, and they want it all." While returns may seem like a hassle, their implementation is absolutely vital to business success. As a result, Gartner found that many companies are investing heavily in ways to remove any barriers between buyers and sellers as far as returns are concerned.
Despite this, fulfillment times are getting worse, according to the survey, with 29 percent of all respondents reporting longer lead times over last year. Furthermore, just one-third of all companies surveyed said they had fully integrated their open-to-buy processes into reverse logistics operations, while 14 percent have no integration.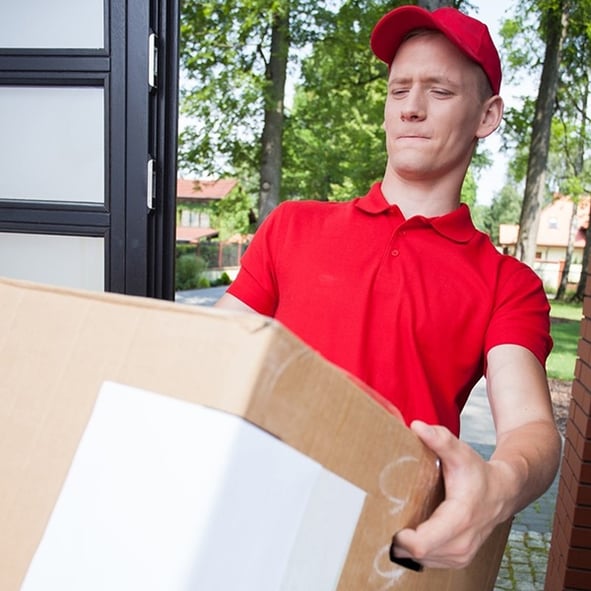 Instead of being a drain on resources, a robust returns strategy can be a driver of value and customer loyalty.
Turning around returns
Efficient returns can also represent an opportunity for savings and growth. The Harvard Business Review noted that Kodak is able to recycle millions of disposable cameras each year thanks to integrated reverse logistics. The European Union actually requires tire companies to recycle one tire for each one they sell, making reverse logistics absolutely vital. These are just a few instances of companies that have found savings and success from fully optimizing their returns strategy within their warehouse operations and overall supply chain structure. Little of this would be accomplished, or even conceived, without focusing on the precise warehouse processes involved. The ability of a cloud WMS to provide a deep level of organization in any warehouse makes these sophisticated returns strategies possible.
To be more specific, Gartner outlined recommendations for businesses looking to optimize their return strategy in another study. In this big-picture observation, Gartner found that when businesses focus solely on gross sales, it can obscure structural issues within supply chain operations that may go unnoticed and unaddressed. This could be the start of a major breakdown in the supply network that is the result of a simple error in perspective.
Instead, Gartner recommended businesses focus on building out fulfillment equally in each direction, prioritizing returns just as much as initial deliveries. This could be next to impossible without a robust warehouse management system to get returned product to the place that makes best financial sense, whether that be back to stock for re-sale, sale via a secondary channel, back to a supplier for a refund or, where unavoidable, a recycling or other disposal point.
With sophisticated returns functionality, the Snapfulfil Cloud WMS enables any business to make returns a driver of value rather than a constant drain on resources.
Share this Article!