Ownership costs totally transparent with cloud WMS
Calculating the total cost of ownership (TCO) for business software can be as daunting as the name suggests – but fortunately when it comes to cloud WMS the math is simple.
With minimal upfront costs and support expenses built into the license, just about any way the numbers are crunched, an advanced cloud-based WMS comes out way ahead of hard-coded and inflexible, legacy alternatives.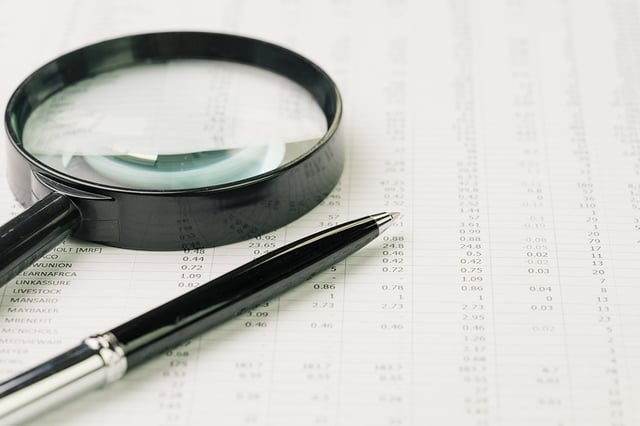 In your shoes, my thinking would be 'where does this supplier expect to gain revenue from our company' because I know that whilst only 10% of our margin comes from professional fees (i.e. bespoke modification costs) it's more like 80% for our on-premise and frankly dinosaur competitors.
A good rule of thumb is that your WMS supplier should receive most of their revenue for the actual application they are delivering. Cloud software requires no significant capital investment before it's up and running and is quick and easy to onboard – for rapid ROI - plus expenses can be further restricted down the line because of cloud's renowned agility and configurability.
Software gets implemented faster, for little to no downtime, and upgrading to the latest version is automatic. With 'servicing' a cloud WMS not applicable either, IT costs are drastically reduced too and this balancing of short and long-term expenses especially works for high-growth e-commerce businesses that can't afford, or pivot with, a fussy and rigid on-premise solution.
What's more, our new 'AI-style' training tool and fully integrated digital adoption platform, SnapBuddy, ultimately enables customers to self-configure their SnapFulfil WMS. People learn by doing, not by reading instruction manuals, with SnapBuddy walking the user through the configuration, each step of the way.
By enabling the customer to take charge of their independence earlier, SnapBuddy can support rapid scaling of fulfilment processes, as well as quick succession of multiple warehouse rollouts. In light of the current pandemic, swift, self-configuration has never been more advantageous and timely!
So, when evaluating WMS suppliers, understanding their rate structure and recurring fees, plus how they both impact your own business projections, keeps TCO manageable. In fact, you can ask three upfront questions to get an idea of how deeply you'll need to dig to get to an accurate calculation:
What percentage of total revenue comes from professional services - not including implementation?
How many engineers carry a billable hour requirement?
What is the services hourly rate and is that flattened - or are there specific rates for specific tasks like development, testing, integrations, administration, technical documentation?
These can be difficult to get detail on, but sometimes that exchange in itself is very telling.

Going back to my 10% versus 80% argument and where the largest share of a company's revenue is gained, this is the crucial indicator of the type of relationship you'll likely have. If your WMS supplier receives most of their lifetime revenue from other chargeable activity, then there will be serious and expensive commitments to pay for at frequencies long through your partnership.

Quite often, those commitments are considered when gaining your business, but not necessarily shared with you as prospective costs over your relationship.

Don't be seduced by promises of 'customisation' either, because in my experience it unnecessarily ties you in and ultimately leads to budget overruns and problematic implementation. Having a cloud-based solution that starts delivering almost immediately is far more cost-effective than one that needs to be tinkered with before it leads to any meaningful results.
Share this Article: