For Amazon and its third-party sellers, Prime Day is the equivalent of holiday peak season packed into 30 hours. Prime Day, which offers deep discounts and free two-day shipping to millions of Amazon Prime subscribers, is reshaping consumer's expectations when it comes to order fulfillment.
In the U.S., Prime Day customers in select states received small orders within 12 minutes. Clearly, Amazon is creating high standards other online retailers are faced with eventually emulating.
As online sales continue to grow and two-day shipping – next day in the UK – quickly becomes the new normal for consumers, all e-commerce retailers – large and small – can benefit from closely evaluating the last mile of the supply chain.
The following are a few observations from Prime Day that can help as you begin optimizing your warehouse, especially ahead of holiday peak season.
Gut Check Your Warehouse Systems
Tens of millions of Prime members placed orders this Prime Day, many of which were delivered same day with little to no reported issues. This level of efficiency begs the question, how well does your warehouse perform during times of high demand?
If you're manually piecemealing data from Excel spreadsheets and legacy systems, it's time to change. Implementing WMS software – cloud-based warehouse management systems, in particular – can dramatically improve your productivity and enable you to ensure orders are fulfilled fast and accurately.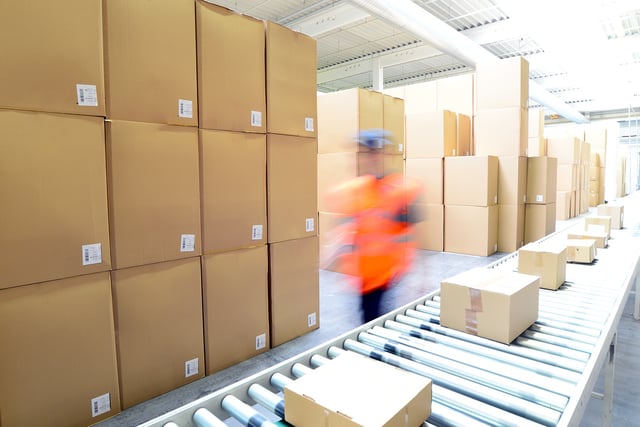 According to Internet Retailing and eDelivery, many retailers that implement a cloud WMS see at least a 30 percent improvement in productivity and efficiency. And while implementing new technology might seem daunting, especially before the holidays, embarking on warehouse management system implementation with a WMS specialty provider will make the process quick and painless.
Planning Makes Perfect When It Comes to Inventory
One valuable lesson we can learn from successful Amazon sellers is the importance of proper inventory management and planning.
On Prime Day, Amazon and its savvy sellers had a thorough understanding of what their best-selling items were and could forecast, based on past peak periods, how many of those items were needed. This helped prevent stock outs or overstocking items that haven't been big sellers.
The best warehouse management software will help you become just as sophisticated. Another perk: the right warehouse management software also can help you improve the layout of your warehouse – making picking, packing and putaway much easier and faster.
Effective Labor Management Makes a Difference
Like inventory, labor management is critical to plan for and master ahead of big peaks.
While hiring numbers haven't been released for Prime Day, last year during peak holiday sales season, Amazon added 120,000 temporary workers to its U.S. warehouses to manage the forecasted demand.
Using a cloud WMS can give you that same insight. Conversely, it also can help you cut costs and avoid overstaffing when the demand isn't there.
Beyond staffing, a cloud WMS will help your team operate as efficiently as possible, offering functionality like automated task prioritization and the allocation of tasks so productivity stays high.
Look for warehouse management software that will enable you to monitor performance in real-time, so you can identify areas where additional training might be needed.
On-Demand Shoppers Will Keep Your Warehouse On its Toes
According to a report published by Aberdeen Group, nearly 40 percent of best-in-class companies indicated customer mandates for faster, more accurate and more unique fulfillment is one of the top pressures they face.
Amazon has certainly influenced this shift in consumer expectations. And as Amazon Prime Day's success signals even more reliance on top-notch warehouse management, using a best-in-class WMS will ensure you're ready to meet consumer demand during peak season and beyond.