Never too early: Three metrics to track this peak season for next year's improvements
By now, your organization is likely deep into peak season planning – which means the time has come and gone to re-evaluate your fulfillment processes for this year's rush. From here on, the focus is on meeting goals with the resources you have.
But as the Fleetwood Mac song goes, "don't stop thinkin' about tomorrow." The National Retail Federation projects another booming holiday season, with sales up 4.3 to 4.8 percent. As consumer demand increases, and e-commerce forces warehouses to share more of the load, there's simply no better time to stress test your fulfillment processes than November-January.
If you're committed to identifying your pain points this peak season, and ready to investigate solutions after the first of the year, track these three metrics:
Accuracy: Is inventory right on your shelves and on the truck?
Inventory and shipping accuracy are the core of any warehouse – if you don't have the right products, or you've sent the wrong product, all other processes are hindered, and the customer experience is negatively impacted.
As your team unloads and puts away product, observe how smooth – or rough – the process is. If your team is unsure where to place items, or during put away you discover you've ordered too many or too few of a specific item, it's time to rethink your inventory processes. Streamlining these operations will save space on your shelves to store extra inventory of your more popular items, and keep you from spending resources on products you don't need on hand.
Order accuracy is just as, if not more, important. With so many boxes shipping out, it's too easy to mix up orders – when it's already too late to ship a new item out before the holidays. Perform occasional spot checks on packages before they're sealed, and keep a running log of any customer calls/emails regarding incorrect orders. A few mistakes are to be expected, but if they become a common issue, you'll want to consider adding another pair of eyes to your packing stations.
Speed: How quickly does your team pick, pack and ship?
Although getting an order right is priority #1, increasing pressure from retail giants such as Amazon means your processes need to move as efficiently and quickly as possible. Another way to look at it: warehouse processes aren't revenue drivers, so it benefits you to ensure it's not taking an excessive amount of time for a product to go from ordered to shipped.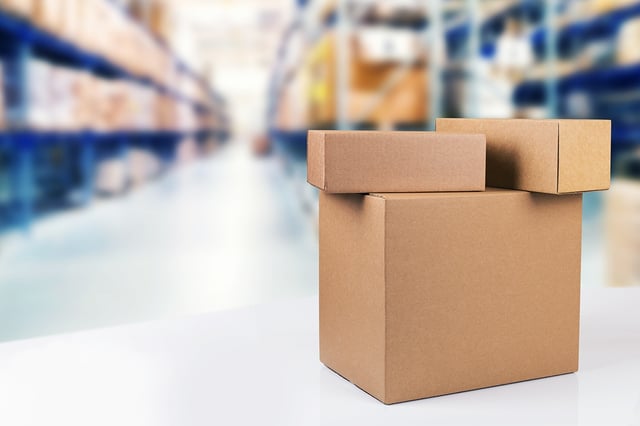 Start by observing how long it takes for your team to pick a single order. If your most popular items are placed far from a packing station, or items frequently purchased together are located across the warehouse from each other, you'll need to re-evaluate your picking paths and inventory layout. Each minute spent picking is another minute an employee could spend on more detail-oriented processes, such as put away and packing.
Also observe how quickly your team moves product out of the door. If they're taking too long to match products up with the right orders, or they're patiently waiting their turn at a packing station, it's time to invest in technology that gives your team the tools it needs to speed up processes – without risking accuracy.
Returns: How organized are your reverse logistics processes?
Even when you strive for accuracy, returns are an unfortunate reality – perhaps the item broke in transit, or the customer purchased the wrong size. Returns are another opportunity to deliver a superior customer experience, but only if you have a detailed process for managing reverse logistics.
As products re-enter the warehouse, examine how your employees unload and tag the inventory. Do they have a specific set of criteria to examine when determining whether a refund is due? Do they know where to store product if it can be fixed and resold? Determine how easy it is for your team to follow the current returns workflow – and if it's hard to maintain, storing it digitally can help you streamline the workflow and get customers their refunds quicker.
What's next?
Once you've had a chance to breathe, sit down with your data and look for patterns. Which areas are moving slowly or are consistently error-prone? What steps have you already taken to address these issues?
Determine which processes would benefit most from a facelift, and use that insight to drive your search for a new solution. If you're ready to dig even deeper, a best-of-breed warehouse management system (WMS) can unlock the data you need to make educated decisions about where to allocate resources. A best-of-breed WMS also enables you to store data and workflows digitally, reducing the risks of inaccuracy or lost data associated with paper-based or legacy WMS offerings.
By determining your pain points now, you'll have ample time to figure out your game plan for peak season 2019 – and adopt the solutions that will drive even greater customer experiences in the years to come.
Share this Article!