More warehouses, one solution: Three ways a WMS powers multi-site fulfillment
Demand for fulfillment space is high, as more companies fill their warehouses to the brim with SKUs. According to Logistics Management's 2018 warehouse/distribution center survey, 75 percent of companies operate more than one warehouse. Forty-one percent operate more than three warehouses – an increase of 10 percent from 2017 – and 27 percent operate six or more warehouses.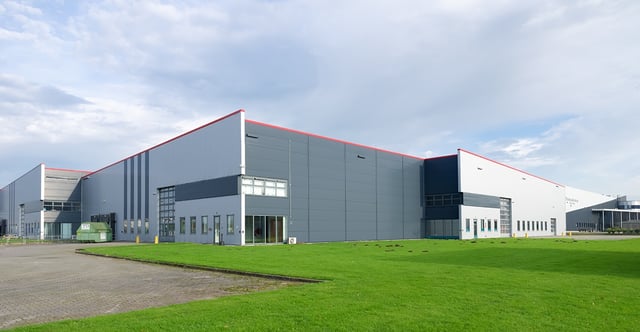 As retailers invest more heavily in distribution center space, warehouse management processes grow more complex. It's critical that companies employ technology to ensure each building works in harmony with the others – otherwise, you'll invite inefficiency, inconsistency and, ultimately, a negative customer experience.
That's where WMS comes in. A best-of-breed WMS can tie together multiple buildings through one solution, saving you time and resources. Consider these three benefits of employing an advanced WMS across your organization:
Unified reporting
Developing and adjusting your business strategy requires visibility into each of your fulfillment sites. But the more warehouses you manage, the more data you collect – and siloing data in separate systems at each location will slow the process of unifying data for strategic planning. And because manually integrating data across sites opens the process to human error, you could be developing your long-term goals based on inaccurate numbers.
If you'd like to increase efficiency and reduce mistakes, consider eliminating separate systems all together by investing in one solution that manages fulfillment data across sites. With a best-of-breed WMS, you'll streamline the reporting process, gaining better visibility into trends across warehouses – whether you're managing two locations or 200.
Process standardization and benchmarking
Before you can run a network of warehouses efficiently, you first need to define what efficiency looks like in one warehouse. Setting benchmarks for performance requires deeper visibility into pick, pack and ship processes – gathering the data to determine what operations look like when you're producing shipments at an optimal rate. You can then use that data to compare multiple warehouses and determine how best to standardize operations.
A best-of-breed WMS can help you at both the single-site and multi-site levels. You'll have the detail needed to take stock of minute processes, down to how efficiently your employees maneuver through picking aisles. Once you've achieved optimal processes in one warehouse, you can use your WMS to compare operations across warehouses and adjust inefficiency, driving successful process standardization.
Ease of cooperation across nodes
When running a multi-site fulfillment operation, it's important to remember communication isn't only vertical, between organizational leadership and warehouses – it's also horizontal, between the warehouses themselves. Your team will need to move items between warehouses to replenish or exchange stock, determine which warehouse is best suited to handle specific orders, complete SKU-specific cycle counting and manage any track and trace issues.
With a best-of-breed WMS, you'll enable better communication between warehouses, simplifying and streamlining processes. Each site will have visibility into others' inventory, allowing you to cut down on unnecessary reorders and allowing quicker exchanges. And with a better understanding of product location, teams can quickly pinpoint any stock that needs to come off the shelves because of a recall.
Start with one site – and see the difference
If the thought of rolling out a new warehouse management solution across multiple warehouses at once makes you nervous, don't worry – Rome wasn't built in a day, and neither are efficient warehouses.
Investigate a WMS that can manage both single-site and multi-site fulfillment, and start by employing it in one location. Once you've determined your pain points and optimized processes there, expand your system across sites to achieve greater accuracy and better efficiency across your fulfillment operations. You'll find that a best-of-breed WMS alleviates the burden of multi-site fulfilment, helping you deliver a better customer experience using fewer resources.
Share this Article!