Making the switch from B2B to D2C selling
Transitioning from a B2B model into a D2C approach to fulfillment is becoming an increasingly important competitive edge for manufacturers, sellers and third-party logistics providers (3PLs).
The initial change is in basic philosophy. Most providers will go from worrying about bulk servicing thousands of units on palletized loads to managing the throughput time of individual units for thousands of orders requiring additional touches for picking and packing. Each of these orders holds the same importance to an end consumer as a bulk shipment of goods hold for a retailer.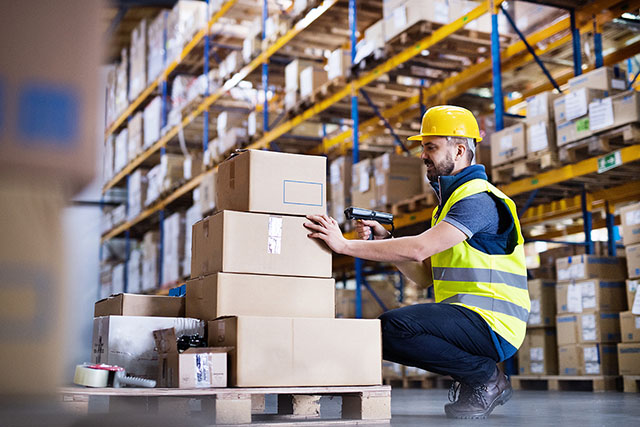 Several factors will come into play in transitioning to the D2C model without exponentially increasing costs. The key areas of focus are: physical layout, inventory management, and technology.
Optimizing physical layout
The physical layout of your pick zones is important in maximizing the space used in the warehouse and creating an efficient picking environment for your associates. Choosing the right storage solution for the commodities in your warehouse should allow for products and markings that are easily visible to the associate. In addition, selecting a storage solution that allows for easy putaway and/or replenishment of your pick zones is also critical - especially when you are starting out in manual pick environment.
Smarter inventory management
Inventory management is extremely critical in the D2C environment. From the first time a new product enters a facility, having clean receipt, put away, replenishment, and cycle count processes in place will keep your order fulfillment processes streamlined, efficient, and accurate.
Understanding the profile of the inventory that you are shipping is also important. For example, monitoring the velocity of products and utilizing that data in the slotting process will make your picking process operate more efficiently by reducing the pick path and distance for operators. Being sure to effectively manage attributes like expiry, lot control, serialization, and hazardous products are also of significant value in a pick/pack operation.
Fit for purpose technology
There is no way around implementing some level of technology to be a competitive D2C fulfillment operation. There is also no limit to the options of what technology you can implement. As more organizations are pivoting to a D2C model however, the technology providers have been keeping pace – offering cost effective solutions to meet the specific demands of D2C solutions.
At the very foundation, an efficient D2C fulfillment operation requires a flexible and configurable WMS that can manage the changing demands of the ecommerce landscape. It is much easier to expand your technology and automation solutions when you start with the right baseline efficiency.
Enhancing efficiency
That way you don't find yourself redefining your entire process to accommodate a new technology – this can be extremely time consuming and costly. It is better to find solutions that modulate well so that you are simply enhancing your efficiency with additional tech.
The shift to D2C has become a necessary part of most warehouse and DC operations. Having the right mindset, tools, and solid plan will allow for an efficient process and smooth transition for the organization and its ops team.
Share this Article: