Making returns pay
By all accounts, this past peak trading period set records for retail sales. With the exception of Next, the majority of major high street retailers in the UK put in a solid performance, while brick and mortar stores in the U.S. posted a four percent increase. Online retailers also experienced a substantial 16 percent overall uptick in sales. However, the season also sparked another, perhaps less exciting record for retailers in the form of return volume.
UPS estimates it delivered more than 1.3 million return packages in a single day– January 5th, National Returns Day – and expects even more returns over the course of this month. And while retailers have significantly improved the returns experience for the customer, many are failing to find ways to re-engineer an outmoded process that's costing them money. Just how much is bad return logistics costing retailers? More than £60 billion in the UK and upwards of $260 billion in the US.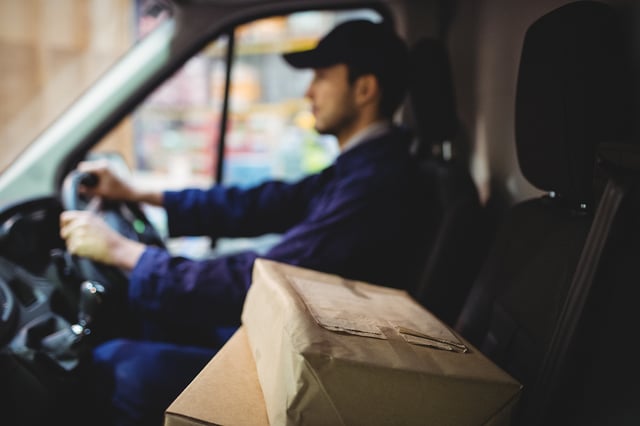 The good news is, according to a recent BI Intelligence report, retailers that implement an effective reverse logistics process can recapture up to 32 percent of total product cost.
Here are a few things to consider when looking for ways to make your returns operation pay:
Make it everybody's issue
Reverse logistics needs to be a strategic process, one that is managed on a cross-functional basis. While often tied to warehouse operational performance, the best retailers involve marketing and sales, operations, logistics, customer service, accounting and finance in their overall returns strategy. These departments all play key roles in generating and evaluating revenue performance, and should have input into returns management. For example, determining the right return model (direct management or outsourced to a third party) can be a significant decision that collaboration and input from these various groups within a business can help with.
Start at the beginning
Strong negotiations with suppliers, especially new additions to the overall product mix, can yield better return positions for retailers, enabling recovery of a greater percentage of original cost on non-damaged or warranty returns. Also, deeper understanding of what products carry a higher recovery potential can aid in determining what products actually enter the return stream and which may not be worth the trouble.
Document the process
Developing and implementing a comprehensive returns process, supported by clear, well-documented policies breeds major benefits. From eliminating confusion around proper refund processing, to driving faster execution and ensuring appropriate returned product gets back into the sales supply chain as quickly as possible, documenting processes creates and maintains operational efficiency. Ultimately, return policies should be clear on the return authorisation requirements, spell out customer entitlements and associated exceptions and attempt to capture as much information as possible about why the product is being returned as an aid to final dispositioning.
Create solid operational policies for warehouse return management
Beyond the overall returns strategy, implementing a separate set of warehouse procedures is required to enhance return performance. Distribution centre employees are on the front line of the return process, triaging a variable volume of returned goods, identifying fraudulent returns and missing product components and trying to make quick decisions regarding dispositioning. Without a good understanding of clear company policies among warehouse teams, you risk inaccuracy, inefficiency and most likely a higher amount of returned product relegated to scrap than is necessary.
However, the right return inspection and sorting process, for example, can drive optimal dispositioning so that returns that can be restocked, either as new or open box items, get labeled accordingly and quickly returned to inventory for resale. With more than half of a year's returns occurring typically between January and March, retailers need to provide as much automated support to staff as possible if they hope to recover costs effectively.
Back up your policies with the right tools
The best policies won't work, however, if they aren't supported by the right technology and tools. Managing a strong reverse logistics operation requires a healthy set of technology-driven automated procedures and systems that capture and evaluate increasingly important data sets from every step in the process. The good news is that today's advanced warehouse management software tools, available as cloud-based solutions, offer immense flexibility to handle dynamic return operations as well as easy integration with other company systems to facilitate a holistic return operation.
Measure, analyse, improve
To drive ultimate efficiency and cost recovery, each phase of the process needs to be analysed and optimised. Again, warehouse management software, with reverse logistics capabilities, can offer visibility into all relevant operations. Data analysis and the associated process improvements ensures that customer satisfaction goals are met, that warehouse workers are performing at the highest levels of efficiency, and that you maintain compliance across the entire supply chain. The net result should be an increase in customer satisfaction and an improvement in product value from returns – both leading to a healthier bottom line.
Share this Article!