Jewelry seller gets warehouse savvy with SnapFulfil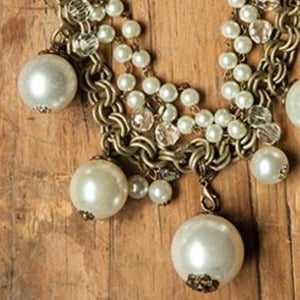 Plunder Design – a direct selling business which sells 'vintage jewelry at savvy prices' – has selected the SnapFulfil Cloud warehouse management system to support its exponential growth.

Set up in 2012, Plunder sells a range of ready to wear jewelry, along with custom accessories such as charms and pendants which can be used to create unique statement pieces for any individual. The company has an e-commerce website and a growing network of representatives who sell the jewelry through Plunder parties and at various events.

Since March last year, Plunder has seen daily order volumes increase from around 200 to up to 2,000 and required a warehouse management system to ensure that its warehouse could continue to operate efficiently and deliver the required levels of service to its customers and representatives. The company moved to larger premises in Fall 2015, with further expansion plans already on the horizon.

Having seen the system in action in the warehouse of another major Utah-based direct selling business, Plunder had confidence that the SnapFulfil Cloud WMS was the best fit for its requirements.
Plunder Design's President, Abe Adams, said: "We knew we would need a professional warehouse management system at some point and began looking at possible solutions in early 2015. Due to the pace and trajectory of our growth, it became clear that we needed a WMS fast, so SnapFulfil's rapid implementation capability was perfect for us. Their No Capex model with nothing to pay until we go-live was another bonus.

"In the short term, implementing SnapFulfil will optimize utilization of our current warehouse and give us some breathing space to plan the next phase of our expansion. We were also looking for a 'one and done' solution which could scale with our continued growth and we've seen at first-hand how SnapFulfil is doing this with other businesses in the direct sales space."

With customers including ASEA, Jamberry Nails, SendOutCards and Younique, SnapFulfil is helping an increasing number of fast-growing direct sales businesses to streamline their fulfillment operations, typically improving operational efficiency by up to 30% and helping them to deliver excellent service, in line with ever higher customer expectations.
Share this Article!