Jamberry Nails signs with SnapFulfil Cloud WMS for another three years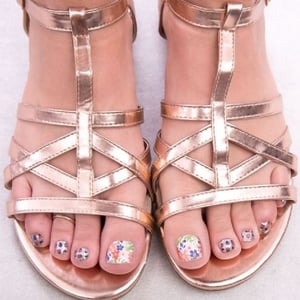 To continue to optimize inventory, space and resources in its warehouse and fulfillment operations, Jamberry Nails has renewed its contract with SnapFulfil for a further three years.
Ranked 64 in the Direct Selling News Global Top 100 and 37 in the North America 50 in 2016, Jamberry was set up in Lindon, UT in 2010 and has grown to become a +$200 million business. Jamberry sells DIY nail wraps and other nail and hand care products through a network of more than 40,000 consultants in the US, Canada, Australia and New Zealand and, most recently, the UK.
Jamberry originally implemented the SnapFulfil cloud warehouse management system (WMS) in 2014 when it became clear that its home-grown inventory management systems and processes were unable to cope with its steep growth trajectory.
As well as low levels of inventory accuracy, with more than 600 SKUs in similar packaging, picking and shipping accuracy was a particular challenge for Jamberry. One of the features of the SnapFulfil solution was the introduction of a verification scan at the pack desk, ensuring that the correct items have been picked before the order is released for final delivery.
Jamberry's VP of Operations, Jonée Woodard said: "SnapFulfil revolutionized our fulfillment operation almost overnight – we reduced pick-error orders by 78 percent and estimate annual cost savings to be in excess of $1 million.
"Both the system and the people delivered what was promised and have been with us every step of the way as we've challenged and asked for more to keep ahead of our growth curve. We had no hesitation in signing the new contract and I would recommend other fast-growing direct sales businesses take a look at what SnapFulfil can do for them."
With other customers including ASEA, Plunder Design, SendOutCards and Younique, SnapFulfil is helping an increasing number of fast-growing direct sales businesses to streamline their fulfillment operations, significantly improving operational efficiency and helping them to deliver excellent service, in line with ever higher customer expectations.
Share this Article!