Is your warehouse risk averse?
i2-Global is a long standing technical support partner to SnapFulfil and our latest product GotoRisk is particularly useful for warehouse managers looking to improve their overall management efficiencies and remain compliant, successful and notified at all times.
It's a flexible, modular application that can be tailored to any scale of logistics operation – around the fundamental employee 'risk' areas of Learning, Incident, Asset, Compliance and Performance Management – but with access provisions built in and allowing for multiple locations (but centrally managed) and all personnel to be effectively managed from a singular viewpoint.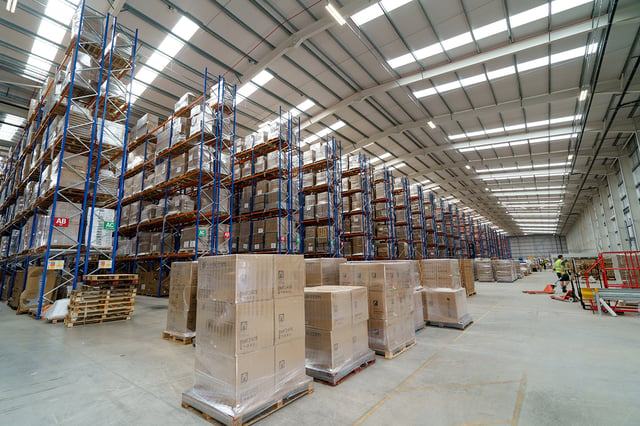 The learning management module enables all skills and capabilities to be managed from everywhere, whilst being completed from anywhere - as the system is web-based and can be accessed from any location or device, plus allowing for full reporting and auditing functionality.
It's a singular management solution for e-learning, classroom-based courses or continued professional development and can be regularly reviewed across how much it's costing versus the benefits, which can be drilled down to individual employees. Profiling also ensures that all workers are provided with the relevant training appropriate to their role and there is no duplication.
Contractual staff records are especially improved and you know exactly who has done what and when and their levels of progress. It also helps in terms of pushing back to the likes of Health & safety agencies and ensuring all the workers they send are inducted before coming onto site.
The incident management module also works well for the temporary staff model of modern warehousing where there can sometimes be a 'claim and blame' culture, as all aspects and details of any incident or crime can be automatically captured and reported in a timely manner.
GotoRisk allows for any combination of individual, property or asset to be identified as part of the logging of the incident whilst photos, witness statements, CCTV footage and statements are easily uploaded and qualified.
The result is a fully integrated incident management solution where all recorded incidents trigger the necessary actions for investigation or management – including subsequent repair schedules - by the relevant team(s).
Knowing what assets you have – which can be vehicles, buildings, equipment, furniture, etc – and keeping abreast of them all via spreadsheets in different locations can be a logistical nightmare, but the asset management module means you can track, manage and report on them quickly and effectively and optimise their use to save time and money.
Information-rich QR code stickers can be created that convey the likes of renewal dates and service maintenance schedules, while it brings an automated facility to distribution as well by driving all scheduling and associated documentation, plus individual records. Owner, responsibility and procurement details are also logged centrally for a complete and accurate snapshot of each asset.
As part of the workflow facilities within GotoRisk, facility management can be assigned to locations so that in the event of an asset being involved in an incident or maintenance schedule the relevant facilitator is tasked to undertake the review based upon the location and workloads.
Where regulatory, legislative, process or policy changes are being made, the compliance management module means these are reviewed and approved by the right people, in addition to ensuring that the appropriate learning, scheduling and training outcomes are also achieved.
The all-important audit trail is automatically and regularly created, reviewed and approved, so that the risk of out of date information is eliminated and all who have touched it are logged and verified.
GotoRisk facilitates the management of the change whilst providing a proven trail of completion and compliance - and creates an audit framework that can be systematically worked against, providing a clear and concise approach to compliance that's tailored to your needs.
Last, but not least, the performance management module facilitates an on-going process by which warehouse managers and employees work together to plan, monitor and review their work objectives and overall contribution to the organisation.
Because of limited information being made available, many organisations struggle with maximising employee performance while also keeping morale high and turnover low, but all aspects of colleague development - including any training and personal milestones undertaken - plus the health of the business can be supported, with GotoRisk providing a systematic and paperless solution.
Senior management also get the ultimate hierarchical view, because inclusion of any associated incident related matters ensures that a 360 view of the employee performance can be reviewed and understood. This also facilitates external as well as internal feedback.
Because we know and understand SnapFulfil's business wants and needs so well, we're confident their types of client will benefit from this targeted risk management service. After all, probitable warehousing and logistics is about squeezing out every last drop of data, time, space and efficiency and GotoRisk helps make this an automatic/accurate process and consistent good business practice.
i2 Global Limited delivers technology-driven, client-led business solutions and system integration solutions that help meet the commercial plus strategic objectives and efficiency drive of its clients.
Share this Article!