Investing in a WMS is more than window shopping
The stories of struggling bricks and mortar retailers pre-dates Covid-19, but the pandemic has sped up the threat as our city centres become ghost towns.
But that doesn't mean we have fallen out of love with shopping. In contrast, online retail has soared as consumers were initially forced to stay at home - with sales rising from 20% in February, to 33% in May. And after stores reopened, online retail still accounted for almost 32% of the total sales [source: Retail Week].
With such a switch in retail dynamics, news that Amazon is in talks with US mall owner Simon Property Group to turn JCPenney and Sears locations into hyper-local fulfillment centers, should come as no surprise. Such a deal would provide Amazon with small-scale 'warehouse' operations ideally located for same-day delivery.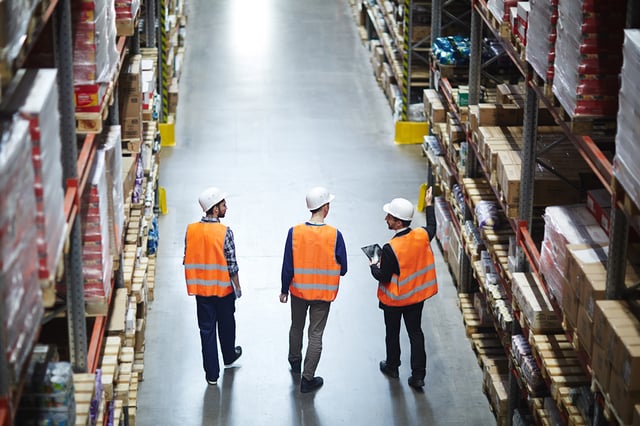 The fact is the face of retail and our city centres has changed for good, and retailers will have to become genuinely omnichannel to provide the choice, value and convenience customers expect.
Therefore, traditional bricks and mortar stores may not disappear, but evolve to become micro-fulfilment hubs in terms of click & collect and product returns, which are both vital components of the e-commerce offer.
But how can such a switch in operations be financially viable? Very few brands share Amazon's cash pile and purchasing clout.
Part of the answer is investing in an advanced, cloud-based warehouse management system (WMS) that can be quickly and cost effectively rolled out remotely across multiple sites. There are many misconceptions that you have to spend millions in order to achieve your micro-fulfilment ambitions. But this is not so.
An industry leading cloud-based WMS system, such as SnapFulfil, has flexibility built in and can meet the changing needs of the modern e-commerce market without being time consuming (it can be up and running in just 45 days) and expensive to set in motion, or difficult to self configure.
It is not only intuitive and scalable, it also has the capacity to adapt and evolve with customer service innovations that the top-tier of retailers are repeatedly introducing, such as optimal returns processing, distributed order management, plus waveless and priority based order processing.
Moreover, it uses rich functionality and real time management software to help retailers optimise inventory, space and labour. Users typically benefit from efficiency and productivity improvements up to 30%, which basically translates into the ability to do more for less with the same resources.
Not only that, the capabilities of an intuitive and connected cloud-based WMS, provides valuable customer insight – essential if adopting an omnichannel strategy. Customer data is seamlessly gathered to create a single customer profile, which means understanding each customer's buying journey from start to end and beyond.
The pandemic hit the world overnight and has changed the way we live, work and shop forever. Investing in cost effective infrastructure and technology that can quickly adapt and change with your business is more important than ever.
Share this Article!