How to manage inventory omni-channel complexity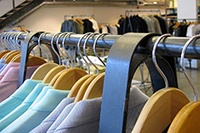 Supply & Demand Chain Executive magazine gave us a timely reminder of the increasing pressures on warehouse managers with their recent article "Managing Inventory in an Age of Increased Retail Complexity."
The article opened with the astute observation: "While retailers may focus on channels, consumers are channel agnostic. To them, it's just retail. Consumers today shop everywhere: not just in physical stores, but online and mobile, and increasingly via social channels. To boot, when they do go to the stores, they aren't always shopping in the traditional sense. Customers have options to buy online and pick up their items in store, order items online that aren't available in the store, have purchases delivered to their home and many other choices."
And to make matters worse, Amazon has recently upped the ante with their same-day delivery, which will inevitably be mirrored and matched by other retailers. All of this simply increases consumer expectations and, in today's world of endless choice and aggressive competition, consumers make little distinction between the price and service they expect, whether it be from a multi-national corporation or an eBay seller.
This perfect storm of ever increasing complexity and consumer expectation mandates that retailers' inventory moves with greater speed and precision than ever before.
Within the warehouse, this demands impeccable stock accuracy and visibility and a dynamically orchestrated fulfilment operation. To achieve this, a best-in-breed warehouse management system is a must-have.
Traditionally the preserve of large organisations, the advent of cloud computing has made Tier 1 WMS functionality much more affordable and accessible, giving smaller organisations a fighting chance when it comes to fulfilment.
Because of our speed-to-value and low cost of ownership, more companies are choosing SnapFulfil WMS to support strategic distribution initiatives, particularly in the e-Commerce sector. Our rapid implementation capability, sophisticated functionality, and fully managed services are helping to level the playing field for an increasing number of fast-growing e-commerce retailers, allowing them to offer the level of service today's consumer demands.
Share this Article!