One of the fastest-growing sectors of the crowded e-commerce space has become the subscription box model. Whether it's snacks, makeup or clothing, there are now loads of services that promise customers a different assortment of hand-picked goods delivered to their door each month for a small monthly payment. Consumers love them, with the Wall Street Journal reporting the most popular services shipping upwards of one million packages per month.
"Many subscription services struggle to turn a profit despite booming sales."
Those are enviable numbers by the standard of any business, and yet many of these companies struggle to turn a profit despite booming sales. This is primarily due to lost time and energy in the warehouse, where these tailor-made boxes come together. As more subscription retailers are finding, having full control over their warehouse operations, and choosing the right WMS to manage them, really is the crucial factor that can turn a losing business around.
As noted by Multichannel Merchant, subscription services place a much larger emphasis on crafting and maintaining an experience for their subscribers. From the moment a customer opens a box, they need to be wowed by not only the products inside, but the packaging flourishes like bows, tissue paper and the like. In addition, the items within the boxes often change each month, adding another layer of complexity that these growing companies must handle. To get things right every time, the pressure is placed squarely on warehouse staff and processes to perform at an optimum level.
Taking control in the warehouse
Unfortunately, too many businesses see outsourced logistics as the solution to these challenges. While many third-party logistics providers promise lower costs for the same services, the true expense might be more than a business had bargained for. One subscription retailer specializing in vegan beauty products told The Wall Street Journal that its 3PL mixed up its customer shipping data with another company. As a result, the small company was forced to pack 7,000 boxes per month out of a small office space.
These horror stories may not be common, but they demonstrate the true cost of relinquished control when it comes to warehouse operations. Too often, executives may think the costs of an in-house software solution to be too high, but still suffer from time-consuming order picking and mispacked shipments. These ultimately add up to unhappy customers and lost sales.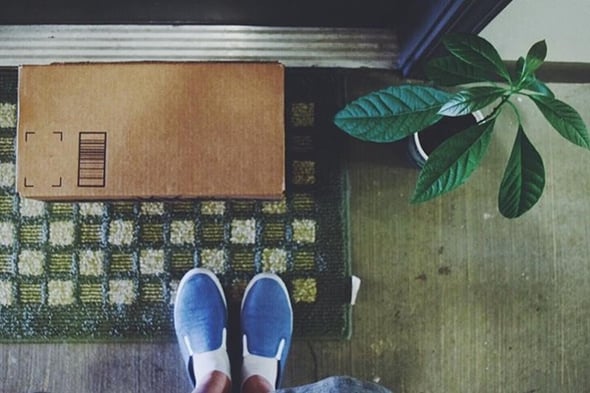 Subscription box services are all about creating a unique experience for the customer, and it all starts in the warehouse.
However, more small e-commerce retailers are discovering that in-house warehouse operations are well within reach, thanks to a software as a service WMS solution. Under the SaaS model, a Tier 1 WMS isn't prohibitively expensive or difficult to implement and use. On the contrary, gaining total control over warehouse operations means streamlined organization of packages with multiple small items, as is the case with subscription commerce. And much like a subscription box model, SaaS means businesses don't need to invest millions before they get a full-fledged WMS up and running.
For many of these companies, customer demand can grow in a matter of weeks, and by working with a cloud WMS solution, they can subscribe to more features as their operations grow and become more complex. Buried under paperwork and inefficient processes, too many subscription retailers are finding it hard to make ends meet. A cloud WMS provides not only the high level of service and capability these companies expect in their logistics operations, but makes this more affordable and attainable than what an outsourced 3PL vendor could provide.