How retailers can improve returns performance
The rise of e-commerce is largely due to the incredible convenience offered by online retail. The fortunes of many product-oriented businesses now hinge on the quality of their online shopping experience. Despite the hurdles businesses have had to jump over to make the necessary changes to support online retail, customers still expect the same high level of service they may receive in a physical store.
"Customers expect returns to be a painless experience."
These expectations extend to item returns. Along with free shipping, a major driver of e-commerce sales and consumer satisfaction is the ability to return items for free. Without a fully-functional warehouse management system to provide a high degree of visibility throughout the shipping and returns process, many companies may find themselves falling behind the competition.
Returns top of mind for consumers
According to a study from shipping provider UPS, around 67 percent of online shoppers seek out and review a retailer's return policy before buying an item. According to their survey, 66 percent of consumers expect the return to be free, while 58 percent consider a "hassle-free, no questions asked" return policy to be the norm. UPS found that the typical e-commerce customer expected to have a month of time to decide on returning an item.
Allowing easy returns is a major driver of value in the minds of most consumers. However, it is no small task for a business to undertake without the right systems in place. With the efficiency and cost savings offered by a cloud WMS, retail businesses can not only increase order accuracy, but shore up the funds to provide free and expedited shipping.
Making ends meet
Obviously, customer satisfaction is a top priority for growth-minded businesses. But returns present a special challenge for the supply chain. Another survey from logistics consultancy HRC Advisory reported that the cost of online returns is running high and proving a major headache for businesses. Eight out of 10 supply chain experts surveyed said this was an important concern, especially since these executives reported as much as 30 percent of sales get returned.
Even more surprising, HRC Advisory's survey found that 52 percent of retail supply chains don't have the necessary systems in place to make returns visible to managers. Retail merchants could cope with this problem by instituting stricter return policies in hopes of curtailing the management and infrastructure demands of these operations. However, according to supply chain analyst Mohamed Amer, this could ultimately prove detrimental.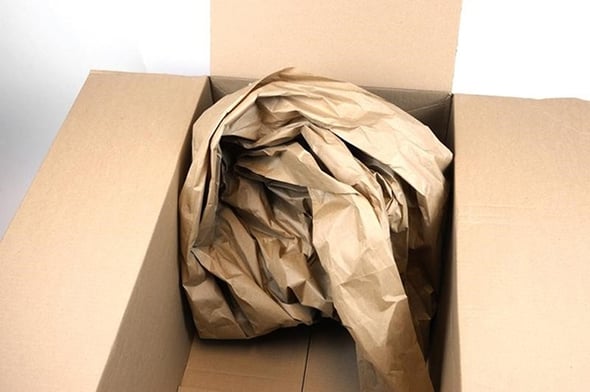 While customers expect returns to be easy and free, they are anything but for the e-commerce retailer.
"Tightening up returns policies may help margins but will backfire in attracting new, or keeping existing, customers," Amer said, according to Talk Business. "This is an area that is difficult to roll back once the customer is accustomed to free shipping and free returns."
Choosing a high-end warehouse management software will allow businesses to take control of their returns. With orders going out on time and filled accurately, one of the primary causes of returns can be effectively eliminated. In addition, the low cost of overall ownership from a cloud WMS will provide businesses the margins they need to capitalise on customer satisfaction.
Share this Article!