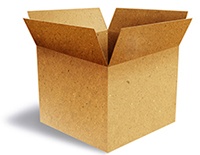 A recent survey by GT Nexus in association with YouGov sends a cautionary message to UK retailers, revealing that 57% of in-store shoppers and 65% of online shoppers experiencing stock-outs have gone elsewhere or simply not bought at all. And, despite a surge in retailers' inventory levels, a massive 83% of UK consumers surveyed have found the product they wanted unavailable in-store during the past 12 months, while 70% have found the same online, pointing to increasing supply chain complexity and low visibility.
Striking the optimal balance between excess inventory and out-of-stock inventory situations is a perennial challenge for retailers. Excess inventory leads to eventual mark-downs that can result in an overall loss for the retailer. Alternatively, out-of-stock inventory results in frustration for the customer, not only leading to the immediate loss of revenue, but future lost sales.
The study indicated that lack of availability of fashion and footwear caused the greatest frustration: when asked what their biggest bugbear was, around a third of UK shoppers said they were most regularly irritated by the fact that the product they wanted to purchase, but was unavailable, was a clothing and footwear item.
Boris Felgendreher of GT Nexus says:
"Retailers have invested fortunes in technology to predict customer demand. Yet, many still struggle to co-ordinate the flow of products based on their predictions and taking account of all the unexpected disruptions that can occur that are difficult, if not impossible, to plan for.

While retailers continue to invest in the front-end of their business, they are lagging behind in their ability to execute the movement of goods; the ability to sense and respond to demand through greater inventory visibility and intelligence. To remain competitive, savvy business leaders are starting to embrace cloud technology so that they can not only collaborate with their trading partners in real-time, but also respond to sudden bursts in demand."
There's really no such thing as customer loyalty in today's retail marketplace – most consumers are only loyal until something goes wrong. As we enter the UK retail industry's 'golden quarter, both the rewards of getting it right and the risks of getting it wrong increase sharply. The adoption of cloud technology also extends to the efficient management of inventory within the warehouse where, in both online and omni-channel retailing, supply meets demand head-on.
Adopting an automated warehouse management system is a sure fire way to optimise retail fulfilment, ensuring that inventory on hand is allocated precisely to who, where and when it is needed. And, thanks to cloud technology combined with the Software as a Service business model, retailers of all sizes can now benefit from a best-in-breed WMS.