The retail landscape has changed significantly in a relatively short amount of time, and businesses are still figuring out how to adapt. Much of the impetus for change has been brought on by the e-commerce revolution, which has led to a rapid and widespread shift in consumer expectations. A survey from Temando, which polled more than 1,000 consumers on their online shopping expectations, puts these new demands into perspective for retail business leaders.
"While most shoppers say they want same-day delivery, few retailers are offering it."
Among the survey's findings was the revelation that while 61 percent of consumers say they want their purchase items shipped within 3 hours, only 20 percent of retailers offered this capability. Somewhat more surprising is the fact that fewer than half of retailers surveyed offer same-day shipping, despite 80 percent of consumers expressing a preference for this option. Fifty-five percent of shoppers even said they would be willing to pay extra for this option.
Clearly, fast shipping is at the top of the list for e-commerce shoppers. So why aren't retailers meeting these demands? As any supply chain executive can attest, this is one of the harder problems for a business to solve. Trucks can't drive much faster, and orders can't be instantly beamed into shoppers' living rooms (yet). That means logistics needs to get smarter if e-commerce retailers want to attract and retain customers.
How retailers are adapting
One big way businesses are combating the demand for faster shipping and delivery is by moving everything closer to the consumer. For the last several decades, manufacturing centers have been moving away from the destination of the products they make. Now, according to research from AlixPartners, manufacturing in North America as well as Europe is moving back near where the demand is located. This is being done mainly to facilitate faster delivery times that e-commerce has made vital for successful business.
In addition, despite a trend toward consolidation in the past, more distribution centers and warehouses are cropping up as well. Sourcing Journal pointed out that major retail brands like Target, Walmart and Macy's are looking to expand distribution facilities to match those of Amazon. While the e-commerce giant operates a total of 66 fulfillment centers in the U.S., according to Sourcing Journal, these three major brands combined have just 26.
This is changing quickly as more e-commerce businesses look to meet the requests of the customers. With more warehouses and fulfillment centers, however, comes an even greater logistical hurdle. With disparate locations and precise schedules to adhere to, the importance of utilizing a flexible, cloud-based warehouse management system becomes even more important.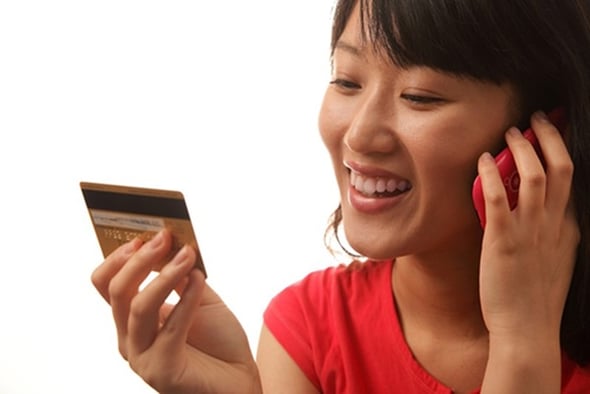 As consumers do more of their shopping at home, retailers need to shift to meet their demands.
Numerous warehouse locations only means more headaches for businesses as they look to plan, coordinate and execute strategies effectively. A lack of standardization in organizing and communicating orders could be disastrous for any retail business. With the use of a Tier 1 cloud WMS, this problem virtually disappears. Important order information and workflows are all available from any location in the cloud model, surely reducing the number of crippling warehouse mixups to near zero.
These new consumer demands place undue pressure squarely on the supply chain. Therefore, it only makes sense to bolster warehouse operations, effectively the backbone of supply chain operations. By implementing a best-of-breed WMS with cloud capabilities, retail operations can do exactly that. The savings from a cloud WMS are realized in the short term - with minimal startup costs or downtimes - as well as in the long term, when the power of the cohesive software begins paying dividends.
Retailers can't wait for customers to change their minds - they need to act quickly and deliver on promises.