How to ease growing pains in your fulfillment operation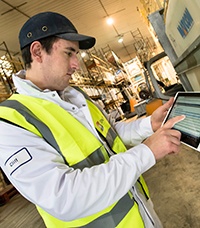 "By starting out small, direct selling businesses can quickly tap into the latest trend. However, if that trend takes hold, the potential can be explosive. The ability to manage exponential growth is therefore critical to long-term success.
"From a fulfillment perspective, many direct selling business startups will begin holding inventory in a rented space and move to bigger spaces as their inventory and business grow. While space itself may not necessarily be an issue, managing a growing inventory and getting the right orders to the right representatives in the right timeframe often is. This is important because direct sales companies have two customer bases: their distributors and the end consumer, where getting order fulfillment wrong means double disappointment.
"To ease growing pains in their warehousing and fulfillment operations, fast-growing direct selling businesses have to consider the most critical aspect of their fulfillment operation - knowing what and how much inventory is on hand and where it is in the extended supply chain."
Excerpted from article in Direct Selling News, January 2016.
Share this Article!