As kids from kindergarten to college return to classrooms this month, they'll be searching online for the best deals on school supplies and expecting quick delivery. Indeed, the back-to-school rush is becoming one of the biggest times of year for retailers, and it's mere months away from the all-important holiday season. To pass the late summer and early fall with flying colors, e-commerce businesses need to ensure their warehouse management systems are up to the task as they handle a massive volume of orders. That's why this season may be the best time for organizations to find out if their WMS is up to par.
Just how busy can the back-to-school season get? According to research from Field Agent, online retailers are seeing traffic and sales increase every year. In a survey of shoppers before the start of the season, Field Agent found that nearly two in three consumers were planning on getting textbooks, pens and other school supplies online in 2016. Around 38 percent said at least 5 percent of what they need will be bought through e-commerce channels.
But the return to school no longer means a refill on just pencils and paper. As Field Agent found, a majority of shoppers were planning to purchase clothing and footwear in addition to basic supplies. This brings an entirely new industry into the fold, proving that the back-to-school season presents an opportunity and a challenge for retailers in many industries.
College students spend big
Other trends of school shoppers are worthy of attention from supply chain managers who need to prioritize their inventory planning and demand forecasting. Digital marketing firm Nextopia found that college students are by far the biggest spenders, averaging over $600 in purchases during this season. Much of this will come from textbooks and other supplies needed on day one of the school year.
As the number of college students continues to increase, this high spending figure will make the back-to-school season more important than ever for e-commerce businesses. Nextopia reported that with sales forecasted at over $50 billion, back-to-school now accounts for more than 10 percent of the revenue seen during the holidays.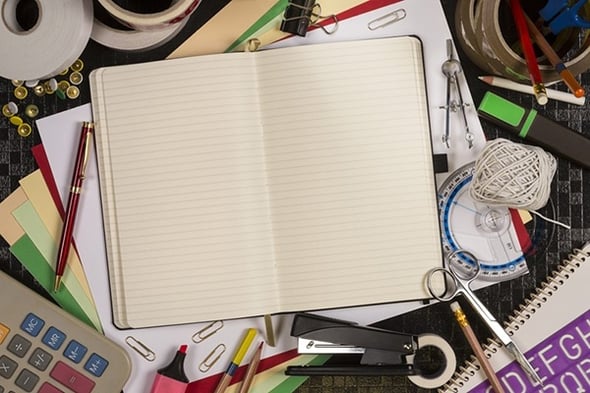 Shopping for school supplies now accounts for a big chunk of retailers' annual sales.
This means that August is the perfect time for e-commerce retailers to stress test their WMS. The high demand that back-to-school season brings should give businesses a good idea of where pain points in their WMS lie. From there, supply managers can begin crafting a solution.
In too many cases, the ultimate problem turns out to be the WMS itself. Using paper forms or clunky spreadsheets prevents retailers from optimizing warehouse performance and growing. With the latest best-of-breed WMS options, however, flexibility and the opportunity to scale can be had in the same package. Users of a cloud WMS will see better returns on investment, faster turnaround times and ultimately, happier customers thanks to the numerous ways in which a business benefits from good warehouse management.