Getting in the game: Five fouls to avoid when implementing a WMS
The NFL season has drawn to a close. Millions of Americans tuned in to see the Super Bowl. And while most of us watched from our comfy couches, hopefully you didn't watch passively.
There's plenty to learn from the preparation and training these teams complete. They made it to this level because they had well-prepared game plans. They studied the film, anticipated their opponents' moves and designed plays to counteract them – much like the most successful warehouses.
Streamlining your warehouse processes takes a detailed game plan. You must identify your pain points, set goals to resolve them and find the right software that supports data-driven decision making. In the "game" of warehouse improvement, you're the quarterback, and your WMS is the playbook.
The road to a smarter warehouse takes time and patience. Making mistakes during WMS implementation can hinder your team and prevent efficiency gains. Avoid these five common WMS implementation fouls to help your process result in an operational and revenue win.
Foul #1: Picking the shiniest model
You shouldn't choose a WMS based on cost alone. Choosing a model to save money, or because of its advanced bells and whistles, will cost more down the line if it isn't right for your warehouse.
Before you purchase warehouse management software, set measurable objectives for what you need the WMS to achieve. Base your research on these objectives, and make sure that your selected system can solve your pain points.
Foul #2: Entering the process unprepared
While warehouse managers and their WMS vendors don't have to deal with thousands of screaming fans, failing to provide your vendor necessary data (i.e. SKU locations or pallet measurements) can lead to mistakes in system configuration and an unnecessary delay of your go live date.
Before your WMS vendor begins implementation, prepare a guide that lays out your operation, 24/7 contact information for your key stakeholders, and all necessary warehouse data.
Foul #3: Neglecting your team
When you introduce a new WMS, you can't simply expect your team to buy in to the software; each employee needs to know how his/her role is affected by the new technology, and they may be wary of it at first.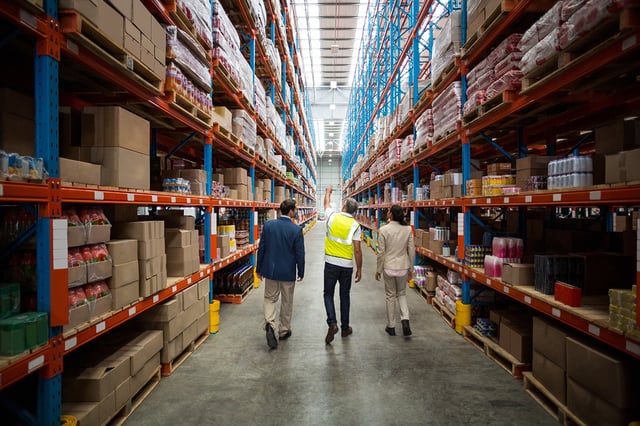 Before you go live, make sure to schedule training to help your team become more comfortable with the WMS. Demonstrate how the technology will make their jobs easier. If they understand the software before you officially launch, you're likely to see efficiency gains quicker. However, be careful of setting unrealistic expectations…
Foul #4: Expecting immediate benefits
Planning to achieve your objectives within a week or two of your go live date sets hopelessly high standards for your vendor and your employees. When you don't meet those goals, tensions will rise.
You should absolutely expect efficiency gains from your WMS vendor – however, you should set a realistic time table to achieve your objectives. After you see your WMS in action for a few days, give your vendor some time to fix any glitches.
Foul #5: Failing to track the results
Failing to track improvements delivered by your WMS hinders you from determining ROI, as well as where you may need adjustments in the software.
While in the implementation phase, set a date several months down the road to review your efficiency gains with your vendor. The vendor will know you hold them accountable, and you'll keep an open line of communication concerning any issues you or your team might have.
Change requires a team
Victory on the gridiron doesn't come from one person's efforts. It takes an offense, defense, and a solid playbook. Similarly, it takes a strong warehousing team, guided by data, to improve your processes. WMS implementation takes time and effort, but the benefits will keep you winning at warehousing for much longer.
Share this Article!