Gartner predicts IT spending drop but says SaaS & cloud activity remains high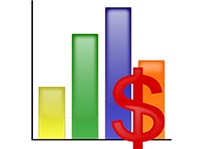 According to market research and advisory company Gartner, global IT spending is predicted to fall by 5.5% in 2015. The Gartner report stipulates that companies will benefit from lower prices on communications and IT services.
"Numbers can sometimes be deceptive; IT activity is stronger than the spending indicates," states John-David Lovelock, research vice president at Gartner. He indicates that while there are "price declines in segments like communications and IT services, the move to cloud-based services mask an increase in activity."
On the software side the Gartner report states: "increasing Software-as-a-Service (SaaS) competition is providing IT buyers with the upper hand. Vendors aren't likely to raise prices because SaaS is about market share, not profitability. Raising prices could take them out of a sales cycle, and these vendors don't believe they can afford to lose a client."
The Gartner research findings are good news for all customers of SaaS providers. Software-as-a-Service is not only a very cost effective and economically viable alternative method of financing software; it's much more than that, involving very powerful functionality across virtually all verticals.
Global use of Software-as-a-Service solutions is predicted by Gartner to top $21 billion in 2015. This growth is driven primarily by SaaS providers offering sophisticated software solutions on a par with on-premise solutions, with rapid, straightforward implementation and without the hefty price tag.
Share this Article!