For the best IT security, opt for cloud storage but avoid 'BYOD'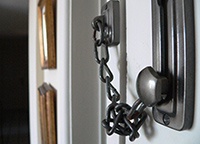 Companies are too hung up with concerns over the security issues of not having data on their own server, rather than seeing the positives of their data being stored elsewhere on an external server.
Cloud based IT solutions and services providers like Snapfulfil are all too familiar with the many problems encountered when businesses fail to back up their mission-critical data to the cloud. The common practice for many businesses, particularly SMBs, is to simply back up data to external hard drives stored on premises. And of course that's fine until an unforeseen disaster strikes and they lose the important information that is critical to the welfare and functioning of their business.
These "disasters" arrive in many manifestations, from natural events like floods, fires and hurricanes, to human error and computer viruses that can lead to lost data and unplanned downtime. At this point, we are all wise after the event.
There is no consolation in shutting the office door after the data has bolted. The most effective way for businesses to protect their data is to use cloud backup, which offers a simple, powerful and affordable solution giving business owners and managers total confidence that their critical data is totally secure.
There are also further security issues surrounding the practice of Bring Your Own Device, or 'BYOD'. BYOD is the corporate practice of permitting employees to bring personally owned mobile devices, i.e. laptops, tablets and smart phones, to their workplace in order to use those devices to access privileged company information and applications.
The risks to a business are often overlooked when it comes to things like malware/spyware. To combat these types of 'unwelcome visitor' to a company network, not only do companies have to consider the security vulnerabilities associated with users bringing their own devices, but the cumulative loss in production if these devices suddenly became unusable or impact the performance of the corporate network.
Generally 'consumer' devices do not have high levels of security, anti-virus or malware protection and introducing them to a corporate environment requires strict countermeasures to ring fence these devices from contaminating the workplace network. If any of the BYOD devices carried these types of threat, as some malware actually hogs device processing time, the performance of the devices could be drastically affected and within a busy supply chain environment could mean 1000s of operations carried out far slower than on a conventional device. Over time the savings made could quickly be wiped out and costs due to extra security and inefficient operation can rapidly mount up.
Share this Article!