The demands placed upon modern retailers by the e-commerce and omnichannel revolution are no secret any longer. According to the Office for National Statistics, the total value of all online sales within the UK increased nearly 9 per cent in March 2016, compared to a year before. Retail volume in general has grown at an impressive clip, having increased every month for the last 35 months. At the same time, consumers are getting choosier about their online shopping, and expect businesses to adapt quickly or risk being left behind. In a study of UK retail performance during the 2015 Christmas trading period, Deloitte found that personalisation played a major role in the success of an e-commerce business. Customers don't just want stores to remember their name anymore - they expect a wide range of customisation in their shopping experience as well as in the final product they receive. In many cases, Deloitte found retailers who could actually predict consumer demands enjoyed the most success during this time of year, and this trend is only expected to continue.
"As they rush to meet demands, businesses may be glossing over important details."
In response to the rapidly changing retail environment, businesses are scrambling to update their websites, stock a wider selection of products and generally cover their bases. But in the process, enterprises could be overlooking the finer details in their supply chain processes. As it turns out, when it comes to omnichannel fulfilment, it's the little things that count.
Order picking to victory
As Logistics Manager pointed out in a recent article, order picking is one of the more unrecognised opportunities for efficiency and savings in an e-commerce business's warehouse procedures. To meet the dual consumer demands of highly specific orders and deadlines shorter than 24 hours, order picking is where the success or failure of a retail business could be decided. Since many warehouses are still designed for larger orders, the level of efficiency needed just isn't there unless managers take a fresh approach.
One of the best solutions to complex order picking scenarios is with the fast implementation of a cloud-based warehouse management system. A legacy WMS is probably still tailored for the old days - which is to say, about 10 years ago - and often lacks the flexibility and agility needed to get complicated, small batch orders out the door on time. The cloud WMS solves these problems by making its workflows and tools available to anyone throughout the business, no matter where they are based. With the ability to predict demand and tweak logistics planning for seasonal changes, the new generation of Tier 1 WMS is the best fit for growing e-commerce retailers.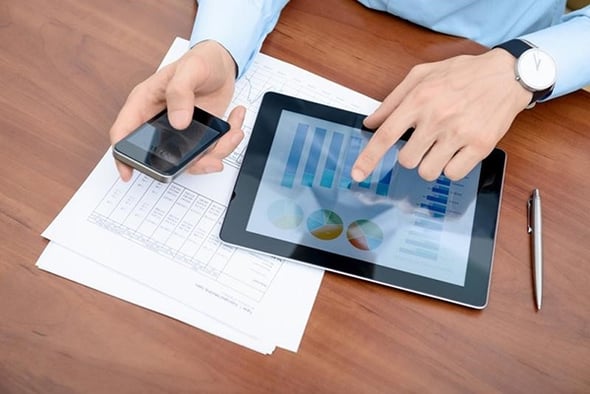 Customers are getting more specific with their online orders, presenting challenges for warehouse operations.
E-commerce demands are fundamentally changing the way business is done for just about any organisation. That means in order to grow, many retailers need to focus on the fundamentals. Order picking seems easy to ignore, but it could end up being a major weak point in the overall supply chain. With the speed and utility of a cloud WMS, though, businesses can be sure they aren't missing out on the e-commerce boom.