Double figures accolade for SnapFulfil in Gartner Magic Quadrant
Synergy Logistics' SnapFulfil has been placed on the elite Gartner Magic Quadrant (MQ) for Warehouse Management Systems (WMS) – for the tenth successive year!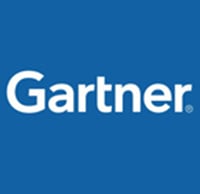 SnapFulfil is one of only a handful of independent software vendors worldwide to be selected for the prestigious 2021 WMS MQ. Apart from having a credible and proven WMS solution, businesses are independently measured on both vision and ability to execute.
The award winning, cloud-based WMS cements its place in the 'niche' quadrant (focused on producing tangible functionality improvements) but also with leanings towards 'visionary' thanks to its technological advancement ethos, plus innovative and differentiated solutions.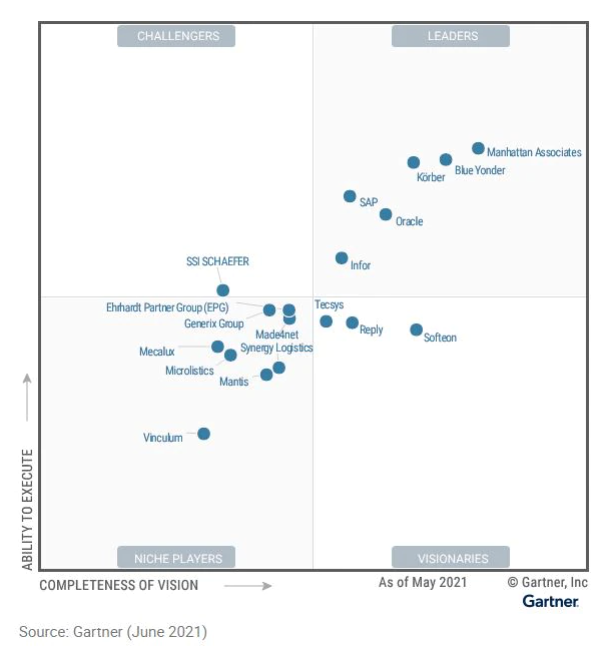 The MQ guide additionally acknowledges SnapFulfil's easy configurability and in-built flexibility to adapt to changing requirements, via an ever evolving rules engine that allows high levels of non-code adaptability to support customer-specific and vertical-industry-specific requirements.
This agility facilitates SnapFulfil's rapid onboarding methodology, which has gone up a level during the pandemic due to cutting edge remote implementation capabilities and game changing self-configuration opportunities for customers, via the SnapBuddy training tool.
Also highlighted by Gartner MQ is SnapFulfil's adjustable pricing strategy, which allows companies to flex their number of users and associated costs, based on seasonal demand variations. In addition, a no-capital-expenditure option combines software, cloud infrastructure, radio frequency (RF) hardware, ongoing support and updates, as well as implementation services as part of a single subscription fee.
Synergy clients range from SMBs to global organizations and another Gartner focus is SnapFulfil's ability to scale down to high Level 1 warehousing and up to more complex Level 4 operations by improving and enhancing processes that extend decision support capabilities. Also listed was the company's continued enhancement of extended WMS analytics and support for integrations.
Last, but not least, Synergy is one of the longer-tenured cloud WMSs offering dedicated SaaS solutions and Gartner notes that cloud as a deployment option is gaining momentum with a high percentage (greater than 50%) of new customers opting for subscription pricing models that reduce both short-term costs and entry to market risks.
Synergy Logistics' CEO Tony Dobson says: "It's very gratifying to have received this prestigious recognition once more from Gartner MQ – and great to see that we continue to excel as a specialist delivering robust, reliable and cost-effective WMS solutions. We're extremely well placed for growth too, as customers are now focusing more attention on the value-adding automation differentiators that surround core WMS capabilities – as they seek to drive increased efficiency and productivity due to labour shortages and rising costs."
Share this Article: