DK Fulfilment selects SnapFulfil to support strategic development
Fast-growing third-party fulfillment business, DK Fulfilment has selected the SnapFulfil Cloud WMS to support its ambitious growth plans.

Part of the DK Group, DK Fulfilment provides a complete range of fulfillment services helping e-commerce and subscription commerce businesses reduce costs, increase revenues and provide customers with a premium service. The company has clients worldwide and operates from a 168,000 sq ft facility in Coventry, UK and also from a larger facility in Germany, handling around 850,00 items per month outside of peak periods across the two sites.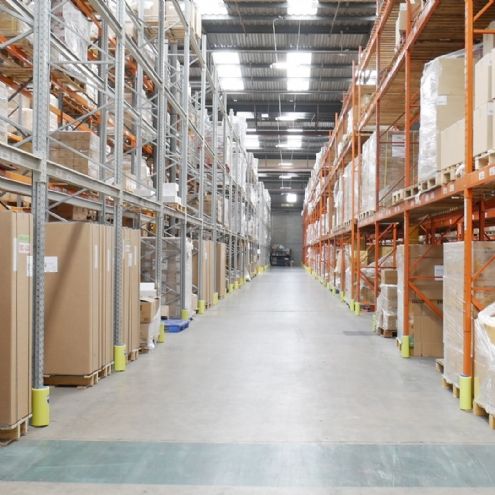 DK Fulfilment previously used the WMS module of its Context ERP system. However, due to the increasing complexity of the fulfillment market, the company's needs had evolved beyond what either the WMS or ERP could support. DK Fulfilment therefore took the decision to build its own ERP solution and to implement a best of breed WMS with more sophisticated functionality and the ability to handle both current volumes and projected rapid growth.

DK Fulfilment's Operations Director, Steve Lacey, said: "Our customers' requirements are increasingly complex and our previous system was reaching its practical and functional capacity.

"In addition to our continued growth in traditional e-commerce fulfillment, we're getting an increasing number of enquiries from 'subscription commerce' companies who provide their customers with a personalized selection of products each month and this presents some specific challenges around kitting and customization, while still achieving strong productivities."

Following a review of the market and a number of reference visits, DK Fulfilment selected the SnapFulfil Cloud WMS.

Steve Lacey says: "We needed a system with the 'backbone' to handle our volumes as well as comprehensive functionality to drive efficiencies in highly complex operations. SnapFulfil offered both of these things, along with some extra features which cater perfectly to the needs of our subscription commerce customers."

Following the implementation of SnapFulfil, DK Fulfilment expects to see productivity gains of around 20% and service level improvements for its customers.

SnapFulfil is also integral to DK Fulfilment's strategic roadmap, including the launch of a new solution, allowing retailers to instantly and seamlessly grow their business globally.

Steve Lacey concludes: "I'd heard good things about SnapFulfil before joining DK Fulfilment and haven't been disappointed.

"The SnapFulfil team had the skills and expertise to translate our specific operational requirements into exactly the right configuration which made the implementation process very smooth.

"The system does everything we need and has more to offer as we continue to grow and evolve. It's an exciting time for us and we look forward to working with SnapFulfil to further extend both our service offering and advantage in the third-party fulfillment market."
Share this Article!