Delivering the WOW factor with cloud-based warehouse management systems
A leisurely visit to the mall to shop was the pastime of many for many years. It was all about experience, touching, feeling and being inspired to buy.
But increasingly those days have gone as we turn to our mobile devices to shop; so how do we recreate that sense of experience and personality? Amazon is the world's largest retailer because it's all about order accuracy, speed and efficiency. But what it does lack is that sense of exclusivity and feeling special.
That's why subscription e-commerce (subcom) continues to grow at a healthy rate in the US, with 65 percent of enterprises predicting at least doubling sales over the next five years (source: SUBTA). Across the pond in the UK, there's a similar trend emerging with the subscription box market set to grow by 72 percent and valued at $1.3 billion by 2022 (source: Royal Mail).
Convenience, together with unique customer experience, from delivering elements of surprise to unique personal offers, are key factors in the sector's success and managing higher levels of demand and expectation are critical to ongoing growth.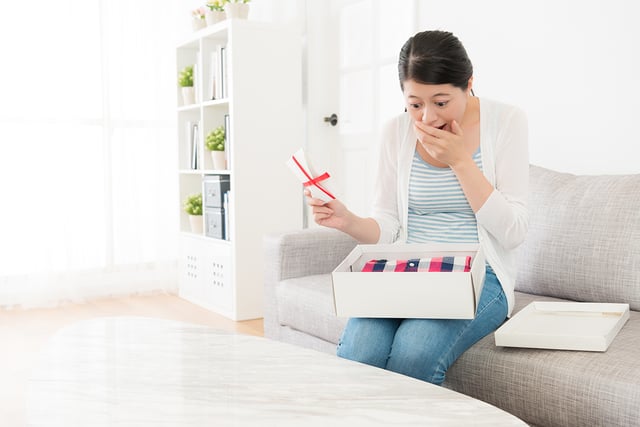 However, the potential bump in the road to managing ongoing success is how they'll meet increased customer expectations. Nearly half (48 percent) from our recent SUBTA survey said demand forecasting is one of their greatest fulfillment challenges as well as on-time shipping (32 percent) and inventory accuracy (24 percent).
Very few businesses, including those operating in the subcom sector, have the budgets and resources open to Amazon, but adaptable and scalable WMS technology, such as SnapFulfil, doesn't have to involve a large capital outlay investment or costly infrastructure changes to be effective.
The term Industry 4.0 is a phrase we are all familiar with, but this is where fulfillment needs to catch up and quick. Warehouse 4.0 is here and businesses need to move from the dark ages into the here and now in order to survive. Digital transformation is key to success.
Amazon's business and next day delivery achievements is down to data. It uses data to determine what products sell quickly in a region, what items are fast moving and where they should be slotted to reduce order to dwell time.
Investing in a cloud-based warehouse management system (WMS), such as SnapFulfil, is a savvy and cost-effective way of achieving similar results to Amazon at a tiny fraction of the cost. With the ability to access real-time data that paints both a holistic and single customer view, coupled with scalability, e-commerce businesses, such as subcoms, can continue to deliver that personal retail experience as they grow their customer base and even expand into new areas.
At SnapFulfil we make it our business to help our customers achieve their B2C ambitions through data and warehouse planning and optimizing space and labor resources, in order to deliver a seamless fulfillment experience, which is so critical to the overall experience.
Typically, SnapFulfil users benefit from efficiency and productivity improvements up to 30%, which basically translates into the ability to do more for less with the same resources. This is particularly relevant to the subcom sector, who typically have small teams with 60 percent regularly employing five or fewer people in their fulfillment operations (source: SUBTA).
Therefore, for those experiencing demand planning headaches, a willingness to adopt smart new technologies and more efficient processes to continually delight and wow customers will be critical for continued growth.
Share this Article!