Complex omnichannel business all knitted together by SnapFulfil
UK market leader in hand knitting yarns, The DMC Group, has implemented a cloud-based warehouse management system, SnapFulfil, into its UK operation as part of a five year contract with the WMS innovator.
As the premier destination for needle crafting, The DMC Group distributes all Sirdar, Rowan, Wool and the Gang, Tilsatec products, and has moved to optimise inventory and distribution efficiencies at its 180,000 sq.ft DC in Wakefield.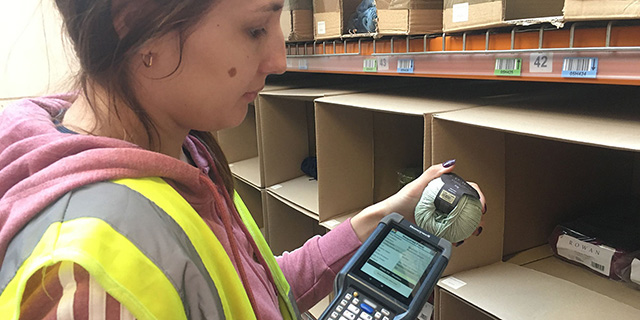 The DMC Group chose SnapFulfil WMS for its superior flexibility, functionality and configurability, plus its ability to interface seamlessly with the company's existing ERP, shipping and carrier/parcel systems.
SnapFulfil was also the preferred solution because it optimises the process complexities of multi-chamber, multi-brand, cross-zone picking at the Wakefield site. This streamlining and automation of existing workflows will increase service and efficiency levels to its B2B, B2C, domestic and international export channels, as well as optimisation of inter-company channel servicing to DMC's other distribution sites in the US and France.
The DMC Group Logistics Director, Duncan Aspden, said: "Having previously worked with large tier1 providers, I understood that The DMC Group needed a more cost effective and responsive system, which would still deliver all the technological capability required. SnapFulfil's dynamic rules-based engine will enable us to self-configure as required, for greater control and self-sufficiency."
"I also like the speed-to-value of the SnapFulfil solution, because it has quickly enabled us to deliver efficiency improvements across a number of our operational activities. SnapFulfil is a refreshingly different company to work with – agile, lean and more fluid."
SnapFulfil CEO, Tony Dobson, added: "With a tight logistics plan in place, DMC's go live was due just before the last Black Friday period and they were initially quite nervous. However, we worked very closely with them on some bespoke system modifications and functionality to de-risk the process. As a result, they achieved excellent peak volumes and a winning start, which can comfortably scale up as required to continue apace."
Share this Article: