By the numbers: Lessons learned from Amazon Prime Day 2018
Amazon's annual Prime Day has transformed into something of a global holiday, as shoppers clamor for deep discounts on best-selling items and free two-day shipping. This year's event was no different: it was Amazon's most successful event yet, as buyers purchased more than 100 million items.
This year, Amazon Prime Day became an omnichannel event, as sales also occurred at Amazon-owned Whole Foods Market. Amazon's brick-and-mortar, e-commerce and warehouse operations had to coordinate to ensure consistency and a superior customer experience.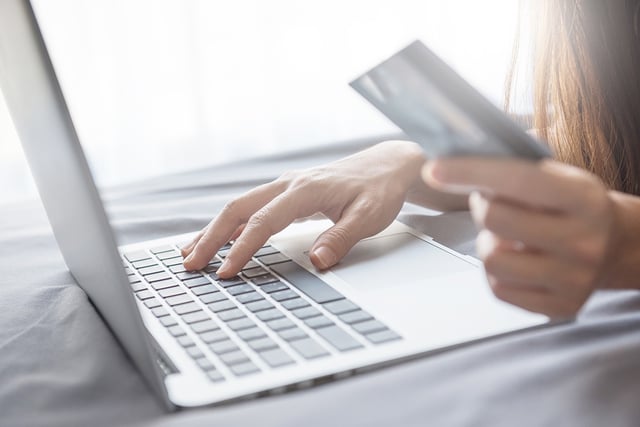 Warehouse managers can discover insights by studying Amazon's preparation and efficiency. However, it's helpful to dig deeper into the statistics around Prime Day 2018 sales, the impact it had on Amazon's competitors and how the event is changing retail in general. These numbers highlight trends that help us better serve customers in the always-on economy.
Consider the following numbers:
$1.2 million
The revenue lost per minute Amazon suffered service outages
Users encountered a rocky start to Prime Day, as Amazon experienced web outages lasting up to 75 minutes and costing the retail giant nearly $90 million. Shoppers seeking early deals discovered error pages populated with different images of dogs (inspiring the Twitter hashtag #AmazonDogs). Amazon quickly fixed the problem, but it left a stain on an otherwise successful event.
Lessons learned: For most warehouses, an eight-figure price tag won't accompany a hiccup in picking or packing. However, Amazon's outage is a cautionary tale: it's important to expect the unexpected. You need a contingency plan for each task within your warehouse to ensure operations continue in the event of a disruption.
Before your peak season arrives, take a deep dive into each of your processes to determine any pain points your stretched operation could expose. Make sure seasonal employees are fully trained for their task, and amass enough stock to fulfill all orders for your most popular items. If you determine your picking and packing processes breed inefficiencies, consider adopting best-of-breed warehouse management software to gain deeper visibility into your process data and make fixes where necessary.
Finally, don't forget to build goodwill with your customers by delivering an optimal experience when operations are running smoothly – it will help you navigate the waters when outages do occur.
90 percent
The total of online orders to be fulfilled in-store from Amazon competitor Target's same-day sale
Amazon wasn't the only company to experience record sales during Prime Day. Seeing an opportunity to attract buyers without gating sales behind a subscription, Target announced discounts of 25 and 30 percent on popular items. The retailer experienced its highest one-day sales of 2018, and will fulfill nearly all of its online orders from stores near shoppers' homes, reducing shipping time.
Lessons learned: The methods by which goods purchased through e-commerce get to consumers are shifting. Target is leveraging its physical locations' close proximity to customers and keeping more of their stock in stores, rather than warehouses.
However, some retailers are moving to a direct-to-consumer fulfillment strategy – warehouses are shipping more to the end user rather than merely preparing pallets for the retailer. DTC shipping requires warehouses to pick single items instead of large batches, and it places an emphasis on better packing, as the customer will see the warehouse's handiwork. Investing in advanced warehouse management technology is critical to managing these new demands without losing a step.
Also, Target's efforts are a reminder that Prime Day isn't only affecting Amazon's sales – its ripple effect across retail is slowly cultivating a new Black Friday during what used to be the quiet season. Warehouses must adjust their operations to account for this new wrinkle in the shopping calendar.
More than 100 million
Number of users in Amazon Prime's subscriber base, bolstered by signups on July 16, Amazon's busiest day ever for new Prime memberships
Above all, Amazon Prime Day is an effort to build the Prime subscriber base; the deeply discounted items are loss leaders. Amazon's program is a pioneer in the subscription commerce industry, designed to both simplify the buying experience and encourage loyalty to the retailer. With the introduction of new Prime purchasing options, such as one touch reordering for staples with its Dash button, Amazon is doubling down on the subscription model. Other industries are following.

Lessons learned: Amazon Prime is contributing to a greater shift in retail – the automation of everyday shopping. As consumers demand greater convenience through technology, more subscription commerce companies have launched, offering goods such as pet food and razors on a set schedule. As Prime Day continues to expand, more users will become accustomed to the subscription model.

Although the shift toward subscription is gradual, it's important for warehouse managers to consider how this model would change their operations – especially around how order information is tracked. Data visibility will be more important than ever, as warehouses track shipping schedules and inventory within each recurring shipment to determine how much surplus stock it needs. If your current warehouse management system can't track this information in a user-friendly manner, it's time to consider an upgrade.
Retail is changing. Make sure your warehouse evolves with it.
Prime Day's record numbers will only continue to grow. As you consider how your warehouse might handle similar growth, take stock of your technology. Does it assist you in reaching maximum efficiency? And does it give you deeper visibility into process and customer data? If you answered "no" to either of these questions, consider switching to warehouse management technology that's built to improve your operations today and empower your growth tomorrow.
Share this Article!