Businesses struggle to adapt to changing warehouse demands
The Internet has changed the way most businesses operate in one way or another, but for the retail industry, the shift has been enormous. With the expectation of multiple items from different manufacturers all being delivered in less than a day for a competitive price, many companies simply can't keep up. These demands are hard enough to meet without the additional challenges of changing labor dynamics and quickly growing sales volumes. For many retailers, business has been coming too fast to take advantage of, causing lost revenues and missed opportunities to find new markets.
A recent study from supply chain tech developer Zebra Technologies has shed some light on the full scope of challenges retailers face on a daily basis. In their survey of around 1,400 logistics professionals at businesses around the world, Zebra found that many were struggling to cope with rapidly changing consumer demands, technology issues and the basic question of how to stay afloat in a turbulent, fast-paced economy.
Change coming for warehouse tech
According to the survey, the sheer volumes of orders being received from e-commerce customers are prompting rapid change in the logistics world. Around 35 percent of companies surveyed said they were planning on building more warehouses to meet demand, while 38 percent said they would be increasing the size of their facilities. The changing dynamics of ordering brought on by e-commerce have also impacted packaging processes. Instead of shipping items in bulk to brick-and-mortar retail locations, as was common in the past, warehouses are now shipping individual items, or perhaps several completely different items, in just one parcel. This is leading to an increase in the number of stock-keeping units processed by the typical warehouse. SKUs are increasing by 54 percent for warehouse operators.
"Many retailers struggle to cope with increasing demands."
Dan Chamberlain, Zebra Technologies senior manager of marketing, spoke with The Wall Street Journal about the survey results. As he explained, warehouse managers are overwhelmingly choosing to upgrade their warehouse management systems in response to these strong demands. In fact, 76 percent of survey respondents said they were now using a best-of-breed WMS software, and overwhelmingly moving away from legacy systems. In any case, 66 percent of retailers in the survey said they were now investing in new technology for their warehouse operations.
When volume picks up as it has for the majority of retail operations, speed and accuracy tend to suffer. It's also when the agility and utility of a WMS are most noticeable, and as the study's results show, the old way of doing things just isn't working. With a Tier 1 WMS, however, the tide can be quickly turned toward making massive order volumes a growth opportunity rather than a burden. Full-featured WMSs are now cloud-based, offering even greater flexibility, especially for businesses with far-flung distribution centers and expansive supply networks.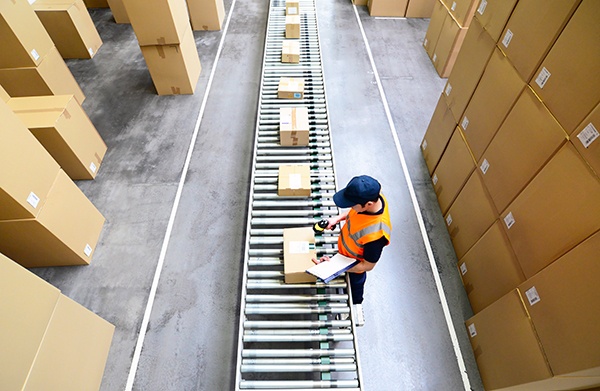 As the Zebra Technologies survey mentioned, training times for warehouse staff have been increasing along with new demands for logistics professionals. According to their research, it now takes more than 60 hours to train warehouse staff to full productivity, a 26 percent increase over 2013. However, with the right cloud WMS, training can be effectively reduced, resulting in huge savings of time and expenses.
With a cloud WMS that gets up and running in weeks rather than months, it's not hard to see why this is becoming the norm rather than the exception in the logistics world.
Share this Article!