Being prepared for the warehousing unknown
Smarter businesses are taking matters into their own hands and have contingency plans in place to ride out this extraordinary period of uncertainty we are all currently facing.
Of course, nobody has a post pandemic and post Brexit crystal ball, but that doesn't mean we can't still be prepared – even for the unforeseen unknowns.
The retail landscape has shifted faster and more dramatically in the last 10 years than anyone could have anticipated – and on top of that we now have massive disruption caused by gaps and delays in supply chains because of the global pandemic.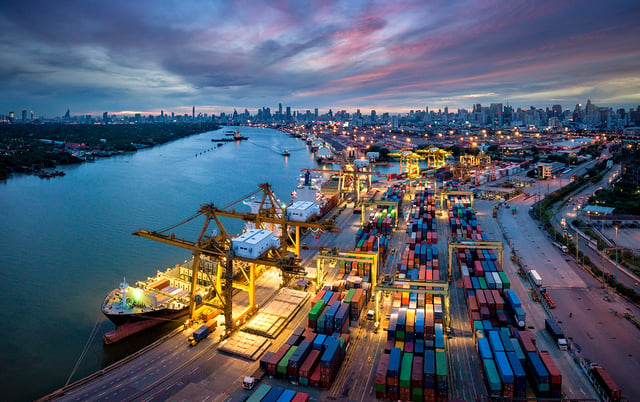 Plus, every spare square foot of warehousing space in the UK is seemingly being used to stockpile goods and products, so optimising space and resources is more important than ever. However, stockpiling is also being hampered in the run-up to an online Christmas like no other, where much larger inventories are required.
This frantic race for space is now moving overseas as post Brexit uncertainty and red tape continues to wreak havoc with supply chain planning and distribution.
Competition to hoover up land for extra fulfilment has reached fever pitch amongst retailers and burgeoning e-commerce operators. Many have been left with no alternative but to invest in booming logistics hotspots like The Netherlands and Germany to offset port delays, extra freight taxes and courier costs, plus new VAT and customs fees.
But how do British businesses overcome remaining travel restrictions, social distancing directives, and on-site labour shortages to make such a move – especially when it comes to onboarding and maintaining a new warehouse management system? The answer lies in the power of cloud-based WMS that has the capability for seamless remote implementation.
This allows the latest best of breed software to be onboarded from anywhere in the world, while producing the same adoption and use as traditional on-site engagement and still within 30 – 60 days. Not only is this a highly efficient and effective way of introducing a WMS, but it reduces the total cost of ownership, delivering fast return on investment.
Once up and running, it should also be capable of lifting optimisation to the next level through best use of the available new space. Cloud-based systems, such as SnapFulfil, use real time location, receiving, shipping and inventory data – essential in this post Brexit era – to determine an optimal warehouse layout and can pinpoint the exact location of stock, how much there is available and the most efficient picking method.
A key cost component for many WMS solutions is maintenance and changes to the programming to respond to sudden and drastic changes in demand for type, size and frequency of goods in and out. Consequently, swift and timely self configuration is a must, whereby teams have the tools to manage that process onsite without waiting for a costly engineer to carry out the task on their behalf.
The freedom of self configuration leads to a far more nimble operation and unnecessary service charges are removed, while dynamic SnapFulfil functionality like this can also quickly improve the storage capacity of the average warehouse (old or new) by between 20 and 30 percent.
To stand the test of these unprecedented times, a WMS needs to be flexible enough to pivot quickly and cost effectively to meet future demands, whatever they turn out to be. Scalability, adaptability and agility should be prerequisite default settings.
A technologically advanced and architecturally robust cloud based suite, with flexible functionality and convenient configurability at its core, will ensure you're operating as efficiently and accurately as possible – from the offset and on a consistent basis.
Share this Article: