Automation strategy that puts the customer firmly in control
Progressive 3PLs are recognizing that targeted cloud software can remove barriers to entry and provide a more accessible and lower cost footing in the robotics market and automation space – explains Brian Kirst, Chief Customer Officer for technology innovator Synergy Logistics.
Meeting increased demand by hiring more staff is no longer realistic in today's ever tight labor market, so 3PLs are increasingly turning to automation to boost e-commerce and B2B productivity, as well as rising expectations around delivery speed and convenience.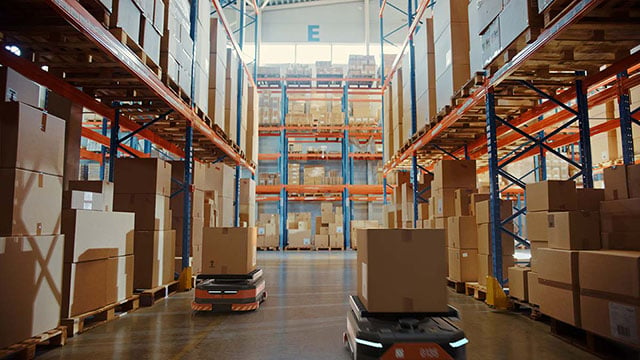 Traditionally, such tech investment has been hard for 3PLs to justify, but advances in the logistics sector are enabling 3PLs to automate their intralogistics – either for their clients, or for themselves, to deliver an enhanced customer experience and secure competitive advantage.
Growth in the 3PL market is being driven by businesses relying on external experts to manage their fulfillment needs - and with robotic and automated technologies now more scalable and flexible than ever before, modular solutions especially can help meet future expansion and mitigate any worrying investment risk.
Speed-to-value
Integration and data are the two buzz words of the moment. Having all the technology in the world is not going to work unless it is connected – that's where multi-agent orchestration software is really taking off. It's all about providing easy implementation and speed-to-value.
For example, at Synergy we have just launched SnapControl, which can either be embedded within our SnapFulfil WMS or used as a stand-alone product – and is designed to control all the automation and robotic resources within the warehouse environment from one centralized and convenient platform.
It's completely device and technology agnostic and can seamlessly connect with AMRs, sortation and carton-making machines, forklifts, conveyors, palletizers, putwalls and ASRS, etc., which enables companies to automate their operations on a much shorter timeline.
Multi-agent orchestration tools, such as SnapControl, are the missing piece in warehouse automation because they interpret all the bi-directional MQTT messages back and forth between these resources and a robust Tier 1 WMS, so the most efficient decisions can be made automatically. Equally, if one type of device stops working, it will switch it over to the best other one quickly and in real-time.
Without software upheavals
This type of integration typically used to take six months, but we've already delivered the solution in an expanding customer DC, featuring AMRs and automated packaging systems, where SnapControl was deployed in just weeks, without major software upheavals.
It means that with the framework, messaging, responses, actions and answers all set up, even a new robotic system or device can be good to go after a couple of weeks, subject to the usual mapping and testing. If the WMS is configurable enough, some quick and easy rule changes prior to go-live means no development work or downtime and keeps the customer firmly in control.
This proof-of-concept approach is especially beneficial to companies coming off the back of a particularly hectic peak or holiday period. They realize they need automated processes going forward and a highly scalable WMS with multi-site capabilities is the way to handle it realistically and cost effectively.
Seamless integration
Multi-agent orchestration software accelerates integration and gives customers the freedom to choose automation and robotic devices that best fit specific operational needs and can futureproof the business and workforce needs.
For mid-sized 3PLs who are going to need increasing levels of automation and robotic integration over the next 2-5 years, it also provides them with a faster and targeted roadmap and doesn't lock them into one type of approach or pathway.
There are a lot of new products and systems out there, but handling the ongoing integration and communication between them is critical, as is knowing what to put in place for the long term.
Staged automation
It's vital, therefore, that 3PLs are thoughtful about the approach they will take when making the switch to automation, making sure that they fully understanding their operation and associated pain points. They need to be aware of vendor and WMS flexibility and configurability, plus consider how automation might affect product sizes and profiles.
SnapControl, for example, orchestrates the prioritization of work, automatically allocates tasks and workflows, evaluates which devices best match specific operations, and enables data capture to assess the value each device yields. It can also adjust for expiry dates and traceability, create buffers for delaying tasks and manage exceptions without downtime.
Automation is the immediate future of third-party logistics, whichever way you look at it, and the smartest operators will maximize their investment by only specifying technology that has the capacity to scale, flex, grow and adapt – across multiple vendors and providers – with their specific and evolving business requirements in mind.
Share this Article: