ASOS profits dive underlines importance of efficient warehouse management
When the darling of fashion online retail ASOS starts struggling we all sit up and listen. The UK firm's recent results showed a further decline in pre-tax profits, but this time it wasn't down to poor sales but new warehouse investment and infrastructure - underlining the huge importance of efficient warehouse systems and processes within the modern ecommerce environment.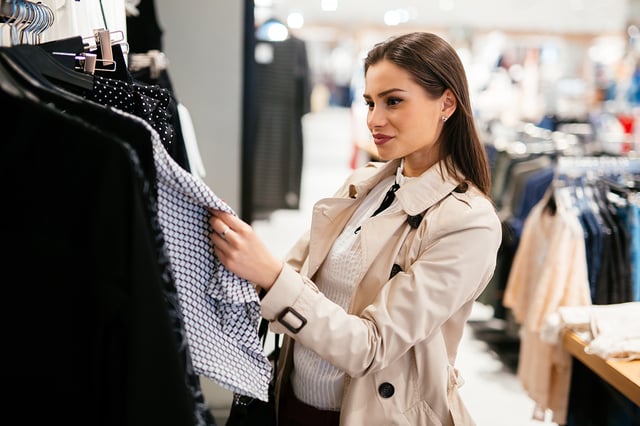 While ASOS continues to report robust sales growth, their latest trading period resulted in only a 22% increase – rather that the 25-30% analysts had forecasted – and the online fashion giant has put it down to what it calls key infrastructure programmes.
That's because imminently they will open a 1 million square feet warehouse in Atlanta in the US, plus in early September will automate the second phase of its 800,000 square feet 'Euro hub' warehouse in Berlin.
Capital outlay for these new facilities and making them future proof in an operational sense is proving to be both a logistical and financial burden, because marketing activity in the US and EU has been reined in considerably as they're painstakingly brought on-stream.
The irony will not be lost on Britain's traditional brick-and-mortar retailers like M&S and Debenhams, who have long been calling for a relaxation of business rates and property taxes in their own desperate infrastructure struggles.
So, operating as efficiently and accurately as possible to make the most of what infrastructure you already have clearly makes business sense – and a highly configurable warehouse management system (WMS) is capable of adapting key optimisation principles to meet specific operational and space requirements.
A best of breed cloud-based system, such as SnapFulfil, uses rich functionality and real time management software to help retailers optimise inventory, space and labour in the warehouse. Users typically benefit from efficiency and productivity improvements up to 30%, which basically translates into the ability to do more or less with the same resources.
This type of WMS optimises efficiency through higher level designed features such as pick route planning and put away or replenishment logic, which can systematically generate tasks and allocate resources, identify areas of weakness and provide an at-a-glance overview of performance, so that further efficiencies can be made.
Consequently, best possible operations practice means the warehouse can better flex resources to cope with peak trading periods – and managers can predict with much greater accuracy how productive resources will be over time.
An intuitive and scalable WMS also has the capacity to adapt and evolve with the customer service innovations that the top-tier of retailers are repeatedly introducing – like distributed order management, waveless and priority based order processing and optimal returns processing. Moreover, it has real flexibility built in and can readily meet the changing needs of the modern retail market, without being time consuming and expensive to set in motion, or difficult to reconfigure.
What's more, continuously optimised efficiencies, coupled with proven means of maximising a person's productivity in the warehouse, means you now have a predictable WMS error rate mechanism, which is vital for retailers looking to reduce this to as close to zero as is possible.
Consider also the efficiency benefits of the very latest in warehouse robotics, designed with multichannel in mind and to help ecommerce fulfilment centres streamline their high volume, small parts picking operations. This is especially important given the ongoing labour shortages in both the UK and US.
SnapCart (an extension of the SnapFulfil WMS) is a brand new autonomous robotic fulfilment cart that works side by side with manual carts and operates under a cellular picking model - and again warehouses can easily adopt it without making any costly infrastructure changes.
Ultimately, the way in which retail is conducted, with consumer demand for goods to arrive almost as soon as they've confirmed their order, coupled with tighter margins, means retailers will need to find smarter ways of managing their warehouse operations without hurting the bottom line.
Share this Article!