Are all cloud WMS created equal?
Cloud-based systems have changed the business technology game. Rather than paying to maintain and upgrade costly on-site hard and software, companies using cloud-based solutions can access information from any web browser, avoid costly software upgrades, free up capital budgets and can still access their data if a disaster should occur.
While the adoption of cloud warehouse management systems has lagged behind other cloud-based applications, the shift to cloud WMS is gathering momentum, with around 25% of companies now favoring cloud for their next WMS implementation, according to Gartner. But, while – on paper - cloud WMS may look the same, there are still significant differences that should be considered.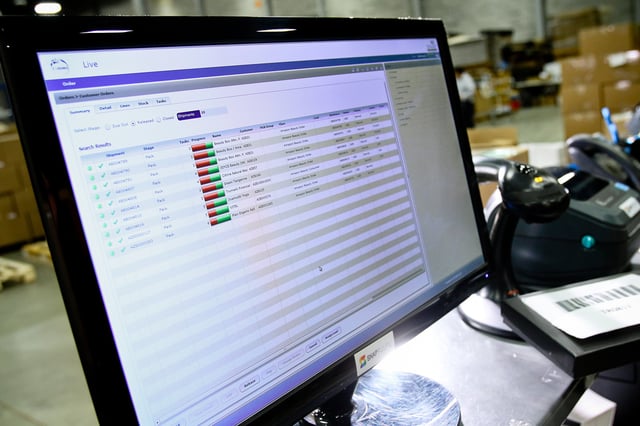 One important difference between seemingly similar WMS solutions relates to the ability of the system to actively manage the tasks performed in the warehouse, rather than simply make these available to users. Many WMS' allow the user to select and perform tasks, which leads to the work being prioritized based on their personal preference, rather than operational priorities. True best of breed systems streamline RF transactions for users, feeding them interleaved and prioritized work to ensure that every person is performing tasks in the order best suited to success. Add to that a robust, real-time reporting and exception alerting capability and you have a warehouse in which your people are doing the right things at the right time and when an issue does arise, your leads, supervisors and managers are drawn into that transaction for resolution.
Warehouse operators searching for a WMS may also encounter providers who offer solutions built for different cloud delivery models – often referred to as "public" or "private." The difference is related both to cloud "ownership" and how the software is architected. For example:
Private cloud: A company with a private cloud has just that – a private and secure location (usually off-premise) that houses applications and data only their firm can access. A private cloud-based WMS is typically designed for that single client. The provider offers each client a separate software instance that houses only their data. As such, it's often touted as offering the greatest degree of customization to meet any individual need. The downside is that customization comes with a price.
Public cloud: A public cloud offers multiple companies the option of sharing a single application. Data files are kept secure from other organizations but by sharing a common cloud-based application, companies typically experience lower costs. The trade-off can be a lack of customization.
Although operators will see these terms in the marketplace, the creation of "public" and "private" clouds stratifies cloud services, suggesting to customers that a highly customized WMS always comes at a premium. Not true.
A true, best of breed cloud solution does not force companies to choose, offering software which can be configured to meet a company's individual requirements, without the requirement for expensive modifications.
This translates to speed of implementation and the ability to respond rapidly to change – natively, without code changes. This allows for business process improvement and growth; without lengthy development cycles or bugs that hobble integrations, processes, or transactions.
In the end, the solution should be flexible and configurable and should not place any restrictions on access to data – nearly the most valuable information available. A true cloud WMS offers the best of all worlds, giving companies all of this, along with the economies of scale and high levels of security, redundancy, availability and flexibility associated with a best of breed cloud platform.
Share this Article!