America's Remanufacturing Company renews with SnapFulfil
America's Remanufacturing Company (ARC) has extended its contract with SnapFulfil until 2018.
Augusta, GA, based ARC specializes in partnerships with manufacturers and distributors who can benefit from a customized, comprehensive strategy that maximizes the value of returned goods while simultaneously protecting the value of new goods. The company operates a 100,000 sq ft warehouse which receives up to 20 truckloads of small appliances - from toasters to vacuums - returned in the US each week.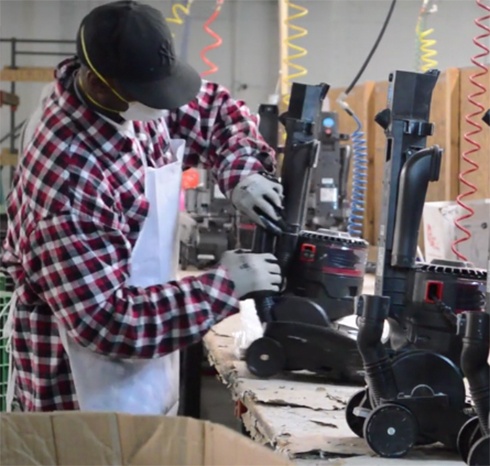 ARC originally implemented the SnapFulfil Cloud WMS in August 2014 to replace its paper-based system which, due the company's rapid growth, was no longer able to support the required level of visibility and control.
Shelley Simmons, ARC's Director of Logistics, says: "Our rapid growth caused growing pains in many parts of our structure and inventory and product identity, along with the location of product in our warehouse became a struggle.
"Due to our rare warehousing concept, we looked for a warehouse management system that could be customized to our specific needs and were also interested in finding a subscription-based WMS with support included. SnapFulfil had all the features we were looking for."
Following the implementation of SnapFulfil, ARC benefits from accurate, real-time inventory control and visibility as product moves through the warehouse. The system also allows them to quickly generate reports, providing valuable management information, both to their own business and to their customers.
Shelley Simmons says: "We now have a knowledge of quantities at the click of a button. I can run reports in a short time frame and find the location of a pallet of product within seconds.
"The experience with SnapFulfil has been amazing. Everyone that I have dealt with has been very helpful and I cannot speak highly enough of the support team.
"Now that our key processes are all running smoothly, we plan to expand our use of the system further into our DC to finesse the operation even further. We are pleased to extend our agreement with SnapFulfil and see our company doing great things with them in the future."
Share this Article!