5 Reasons Retailers are Moving Towards Warehouse Management Systems
Warehouse management systems (WMS) aren't just for large distribution centers with hundreds of thousands of pieces of inventory. Smaller distributors and retailers can benefit from implementing a WMS to increase order accuracy, improve picking and receiving times, and automate daily tasks.
You can find warehouse management available as a standalone solution, or, depending on the vendor, as part of a larger supply chain management software suite. Besides the obvious motivation for switching to a WMS, retailers have found several reasons to rethink their warehouse management strategy.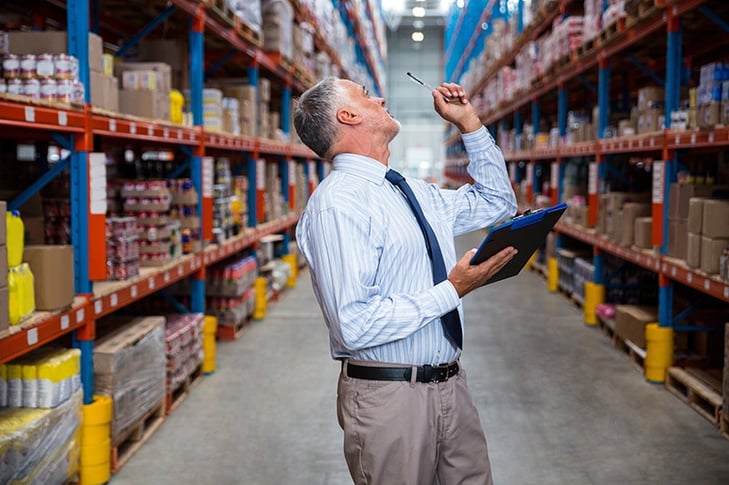 Here are five reasons why retailers are using WMS:
To track employee metrics. A WMS will track how efficiently employees complete tasks. Using real data (as opposed to perception or hearsay), managers can identify and reward the best employees and help those who are falling behind pick up some steam. Retailers could also use this information to display individual and team progress in the workplace. This can create friendly competition between team members, which spurs performance and increases productivity. On top of tracking employee performance, using a WMS cuts down on employee theft and mismanagement of your product.
To keep up with competition. In the age of Amazon, every retailer is under pressure to fill orders faster. A good WMS will keep your warehouse organized, improve picking and fulfillment times, and replenish items quickly. The faster and more accurately you can fulfill orders, the happier your customers will be. In addition, a WMS can improve customer satisfaction. When a customer has a complaint or needs to make a return, you can quickly pull up records through your WMS to address the problem.
To expand operations. Without a WMS, it can be difficult to expand. When you're starting out, it can be tempting to manage your stockroom or warehouse manually and ignore the need for greater efficiency and accountability. However, that management style won't scale up as you grow. A WMS will organize your stock, track inventory, plan dock activity, and more. Without a strong WMS in place, it's difficult to expand and succeed.
To improve inventory control and management. A WMS is designed to control your warehouse activities and track every detail. This improves order fulfillment and inventory accuracy, and reduces order cycle time. The system accesses real-time information to provide accurate feedback. This gives retailers the opportunity to respond faster to their customer's demands. Distributors and wholesalers can learn at a glance what's in a warehouse, where it's located, and when it needs to be restocked.
To track and improve productivity. When you're running a business, it's not always possible to track your productivity and achieve specific business goals. By using a WMS to create real-time reports about your warehouse inventory, fulfillment, and employee metrics, you can keep an eye on productivity and learn how it impacts your ROI. A WMS will provide visibility into your entire operation, keeping key managers up-to-date with detailed information and key performance indicators. Using this information, you can identify bottlenecks and waste, which gives you a chance to improve.
Has your retail operation switched to a WMS? Share your experience in the comments!
---
Megan Pacella is a contributor for TechnologyAdvice.com, with specializations in retail, human resources, B2B marketing, and sales. She has also written for USA Today, Bearings Guide, 10Best Nashville, and other publications.
Share this Article!